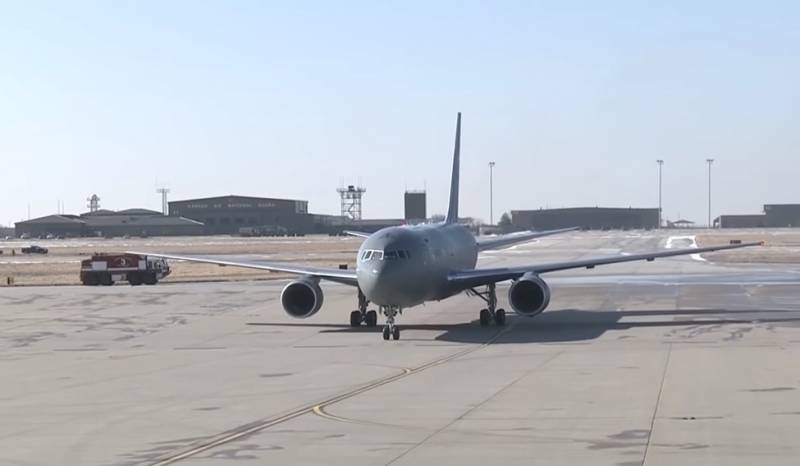 The Boeing KC-46 Pegasus, which the US Air Force hopes will soon become their main tanker, ran into a fourth serious problem ahead of adoption.
New troubles were encountered during the tests of the KC-46. In September, it was revealed that the fasteners that prevent slipping inside the cabin of cargo pallets are randomly unlocked, which leads to their expansion in the hold.
As explained in this connection by the Air Force, this problem is currently being resolved, it will take "about months". The indicated drawback, leading to the free movement of cargo, not only poses a danger to people inside, but also violates the alignment of the aircraft, which can lead to the most negative consequences for the car and crew.
The KC-46 was developed to replace the KC-135 Stratotanker and KC-10 Extender. Like its predecessors, it was created on the basis of the Boeing-767 civilian airliner. Pegasus is equipped with a modular cargo design based on push-in pallets. It allows you to carry both passengers and various types of cargo, including jet fuel.
The US Air Force plans to acquire 179 Pegasus aircraft, Israel intends to purchase eight more, and Japan - at least two.