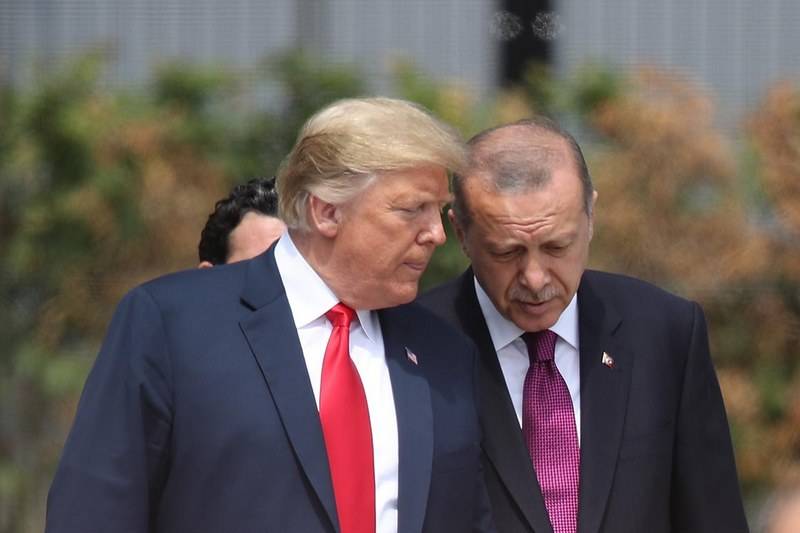 US leader Donald Trump made an offer worth 100 billion dollars to Turkish President Recep Tayyip Erdogan, and also proposed "workarounds" in the situation with American sanctions. This publication reports
The Washington Post
.
According to the publication, Trump sent Erdogan a letter on improving relations between the countries, in which he proposed a trade deal for 100 billion dollars and workarounds regarding US sanctions imposed against Turkey for the purchase of the Russian S-400 air defense system. There are no details of this proposal, but the newspaper suggests that this initiative will infuriate Trump opponents in the US House of Representatives, who previously voted to impose restrictions against Turkey.
As previously reported, on Tuesday Erdogan went on a visit to Washington, where he hopes to discuss with Trump all the disagreements that arose during the purchase of Russian S-400 air defense systems and military operations against Kurds in northern Syria. The visit of the Turkish leader to the United States displeased a group of senators who had previously advocated toughening anti-Turkish sanctions.
It is terrible that Trump invited Erdogan to the White House after he attacked our Syrian Kurdish allies, and Turkish forces did what the administration calls war crimes.
said Democratic Senator Chris Van Hollen.