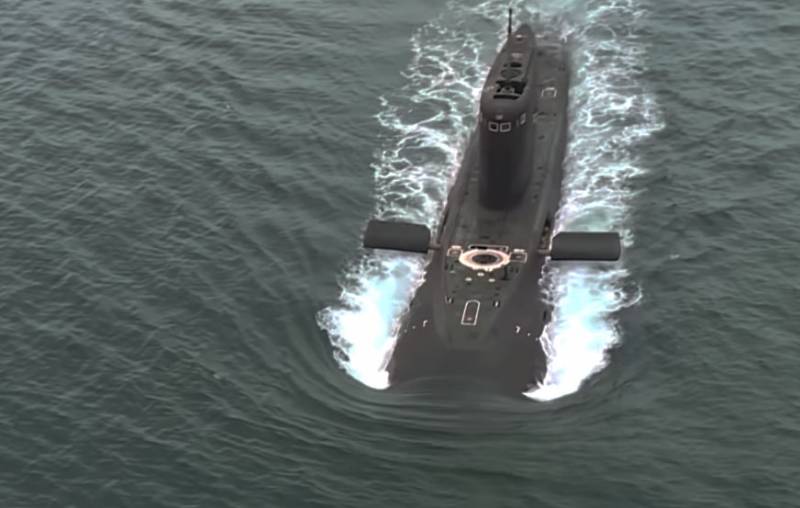 Israeli media continue to "chronicle" the discovery of a "Russian submarine" a few nautical miles from Tel Aviv. Recall that the discovery of "a Russian submarine about three months ago by an Israeli missile corvette" was reported on the eve by the Ynet publication (VO reported this in one of yesterday's news).
On its pages it was stated that the Russian Navy submarine "entered deep into the territorial waters of Israel" - at a distance of about 15 km from the Israeli coast in the area of ​​the Tel Aviv Gush-Dan agglomeration.
Following this report, Israeli reporters announced that "this was not a mistake, but was targeted intelligence."
The Israeli media wrote that "a Russian submarine could collect information about the forces operating in the territorial waters of Israel, as well as about gas fields." It is added that "the Russian submarine was underwater"
Statements of information collection do not stand up to criticism. The Israeli press has not reported since when it was decided to use submarines of the navy to study gas fields in foreign countries. And to obtain data on the naval forces operating in the territorial waters of Israel, it would be no less strange to use a submarine, given the commonplace fact: the composition of the Israeli Navy (which by definition cannot bypass the territorial waters of Israel) is known from open sources, including the same Israeli media.
The Israeli press additionally states that on board the IDF Navy missile corvette there was special equipment in the form of detectors "allowing to detect submarines."
Partly reminiscent of the famous Swedish
history
with a search for a Russian submarine and with a photograph showing an incomprehensible object in the waters near Stockholm. Then tens of millions of dollars were spent searching.
The Russian Ministry of Defense does not comment on publications in the Israeli media that announced that "the Russian submarine acted with intelligence purposes."