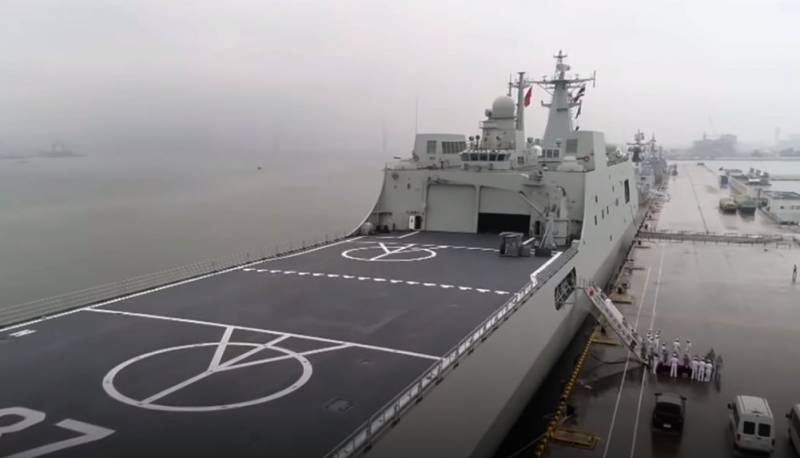 The military section of Sohu published material that examined Vietnam's activation at sea. In particular, we are talking about the fact that the Vietnamese Navy recently used 9 warships of various classes for maneuvers in the South China Sea, including those equipped with anti-ship weapons. Several Vietnamese warships went on patrol in the area of ​​the disputed Spratly archipelago (disputed not only by China and Vietnam, but also by Taiwan, Brunei, Malaysia and the Philippines).
From the material:
The Vietnamese navy bared its fangs. Vietnam, which listens to the West, is trying to advance its interests. With its actions in the South China Sea, Vietnam is trying to justify the illegal occupation of several islands.
Sohu says that the West is thus analyzing the situation to see if China will provide any answer to Vietnam's actions.
At the same time, the Chinese edition reminded that the PLA Navy "are ready to act decisively." An example is the situation when Chinese warships literally took the American aircraft carrier Ronald Reagan into the ring. Then the photo of this event became a real bestseller in China, flying around all the major media (and not only, by the way, in China).
Thinking that the PLA Navy is ready to defend the interests of China in the South China Sea, Sohu writes that the Chinese fleet is still in third place in the world. Note that for China this is a resonant statement, since all the recent time the official press of the Celestial Empire stating that the PLA Navy took the second place in the world, bypassing the Russian Navy.
Sohu:
Our fleet is in third place in the world. He is still behind the Russian Navy and, of course, from the American
fleet
.
The following is a discussion of the reasons why Russia takes second place at sea after the United States:
First of all, we lag behind Russia for the reason that it has a significant advantage in the number and characteristics of submarines. And in the US Navy, the total tonnage of warships is much larger than what we now have.
The same material noted that the third place of the PLA Navy allows you to perform operations in which the fleet comes out victorious against the United States. It's about the same situation with the aircraft carrier Ronald Reagan.
As a result, the author states that Vietnam, "even if it bared its fangs at sea," must remember the strength of the Chinese fleet.