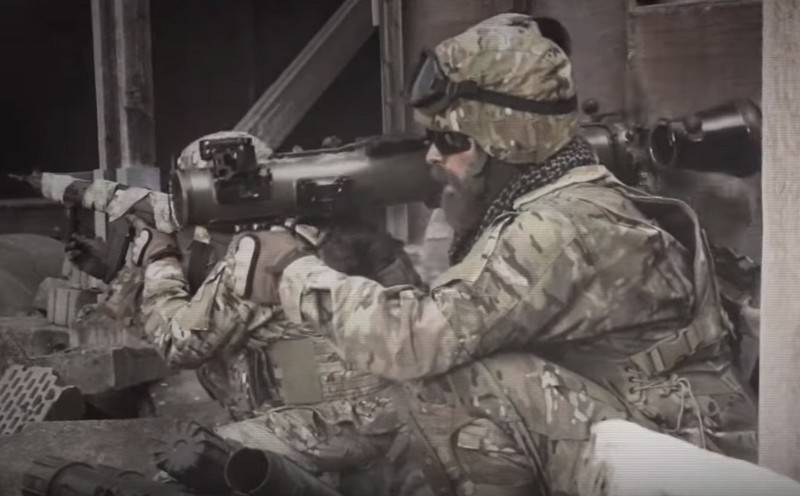 The Swedish Carl-Gustaf hand grenade launcher will soon receive high-precision ammunition. According to Jane's, the first stage of guided munition tests for this grenade launcher was completed successfully.
The American company Raytheon and the Swedish Saab Dynamics developed and conducted the first stage of testing guided munitions for the Carl-Gustaf hand grenade launcher. The next stage, which includes demonstration shows, is planned to be held next spring.
According to the developers, the new guided munition is designed for grenade launchers of the latest M4 and M3E1 - the American version of the Swedish
weapons
. It is equipped with laser and inertial guidance systems and can be used for firing at targets at distances from 30 meters to 2 kilometers. The circular probable deviation for the ammunition is less than 1 meters. It is argued that a new guidance system is already being developed that will allow you to hit targets in the "fired - forgot" mode.
The shot is located in a cylindrical container, with which it charges in Carl-Gustaf. The mass of the shot is 6,8 kilograms. It can be used to hit targets of various types, including lightly armored vehicles and concrete structures.
The Carl Gustaf grenade launcher was created by the Swedish engineer Siegfried Axelson on the basis of the Carl Gustaf Pvg m / 42 anti-tank gun. The weapon is designed to destroy armored targets, manpower and enemy fire positions, as well as creating smoke screens and lighting the area. For seven decades, four modifications have been created (M1, M2, M3 and M4), the last of which was presented in 2014 and has a mass less than 7 kg (the first one weighed more than 16 kg). Due to the variety of 84-mm ammunition, Carl Gustaf is a multifunctional combat weapon and is in service with 45 armies around the world.