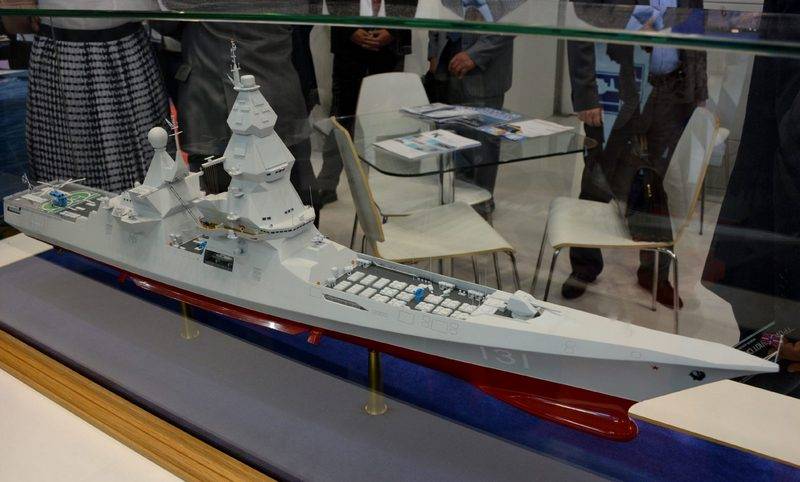 Promising destroyer "Leader" can get ceramic armor. This was reported by TASS with reference to the statement by the head of the department of strength and reliability of the structure (ships) of the Krylovsk State Scientific Center (KSCC) Valery Shaposhnikov.
According to the expert, individual designs of a promising destroyer can receive ceramic armor, which will significantly reduce the mass of the ship's armor while maintaining the corresponding protective properties. Several protection options are being considered. At the same time, he noted that at present a significant increase in the survivability of ceramic armor has been achieved through the use of new adhesive compositions. The new ceramic armor is able to maintain its properties during deformation from impact.
Suggestions are given for a system of rational structural protection of a developed ship. We are talking about designed and tested protective structures using ceramic and special fabric materials.
- said Shaposhnikov.
Recall that in 2017 the Ministry of Defense approved the outline design of the destroyer Leader, and the Northern PKB began the technical design of the ship. According to available information, the destroyer will receive a nuclear power plant, it was decided to choose this option as the main one.
It is expected that with a displacement of about 19000 tons, the length of the ship's hull will be 200 meters and the width 20 meters. Ship speed - up to 30 knots. It is assumed that the Leader will be armed with 60 anti-ship cruise missiles, 128 anti-aircraft guided missiles and 16 anti-submarine guided missiles.