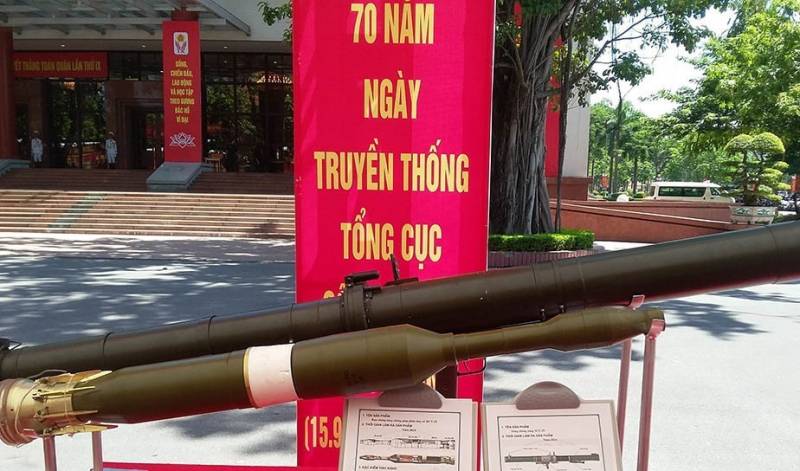 On the equipment of the Vietnamese armed forces, along with the widespread RPG-7 hand grenade launcher (under the designation B-41), there is another type of anti-tank
weapons
, that is, SCT-29 - Soviet RPG-29 of local production. His power was appreciated by the publication Kien Thuc.
RPG-29 has been in operation since 1989. Vietnam has been manufacturing this product for the past five years. In addition to the grenade launcher itself, it is possible to make shots at it with its own forces - the so-called DCT-7.
RPG-29 is an anti-tank weapon popular around the world, it has proven its power in many conflicts and is capable of defeating many modern
tanks
- writes Kien Thuc, indicating that in Syria the RPG-29 hit the T-72 with just one shot, breaking through the hull, igniting ammunition and literally breaking the tank from the inside.
As indicated, the local version of this system is an advanced modification with increased power. The weight of the grenade launcher is 12,1 kg, the curb weight is 18,9 kg, the length is 1 m during movement and 1,85 m during combat readiness. The shot pierces homogeneous armor with a thickness of 750 mm or a reinforced concrete shelter up to 1500 mm.