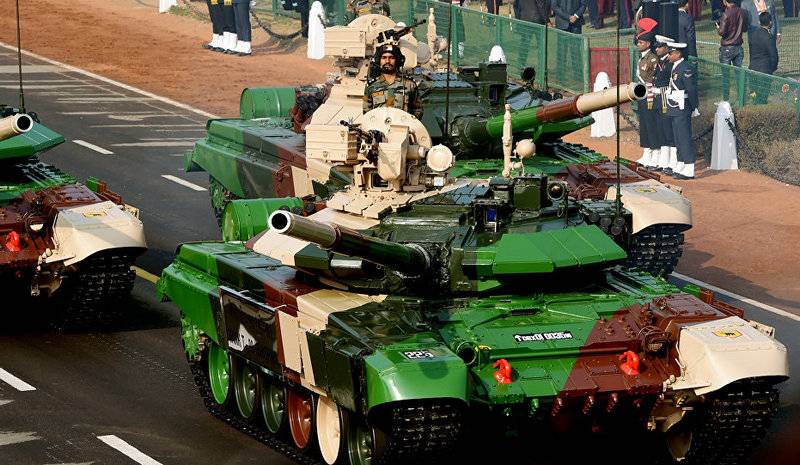 Ministry of Defense of India did not sign a contract to acquire Russian
tanks
T-90MS. A contract for 6 tanks issued on November 2019, 464 to the state Indian defense industry association Ordnance Factory Board (OFB) provides for the continuation of the licensed assembly of the T-90C / SK Bhishma OBT at the facilities of the Indian heavy vehicles factory (HVF) in Avadi. It is reported by "Jane's Defense Weekly".
India will continue the licensed assembly of Russian T-90С / SK Bhishma tanks under the 2006 license agreement for the production of 1000 MBT T-90С / СК. The first 10 tanks under this agreement were only handed over to the Indian army in the 2009 year, and so far the Indian tank factory HVF has issued no more than half of the licensed copies of the T-90С. According to the publication, by the 2020 year, the completion of the first part of the assembly of the 536 MBT T-90С is expected, the contract for the second part of the tanks, i.e. the remaining 464 vehicles, the Indian Ministry of Defense and issued to Indian tank builders. It is assumed that the production of the second part of the licensed tanks will take at least 4 years.
At the same time, the Indian military department confirmed that they intend to purchase in Russia 464 machine kit OBT T-90MS for assembly at Indian enterprises, but this agreement has not yet been signed. According to reports, pre-contract negotiations of the parties continue.
Previously, the Indian military expects to receive an 464 T-90MS tank from 2022 to 2026 years to equip ten tank regiments of the Indian army, with the first 64 tanks to be delivered on time from 30 to 41 months from the date of signing the contract.
Thus, the information that the Indian Ministry of Defense ordered the assembly of 464 modernized T-90MS tanks from the vehicle sets supplied from Russia was not confirmed.