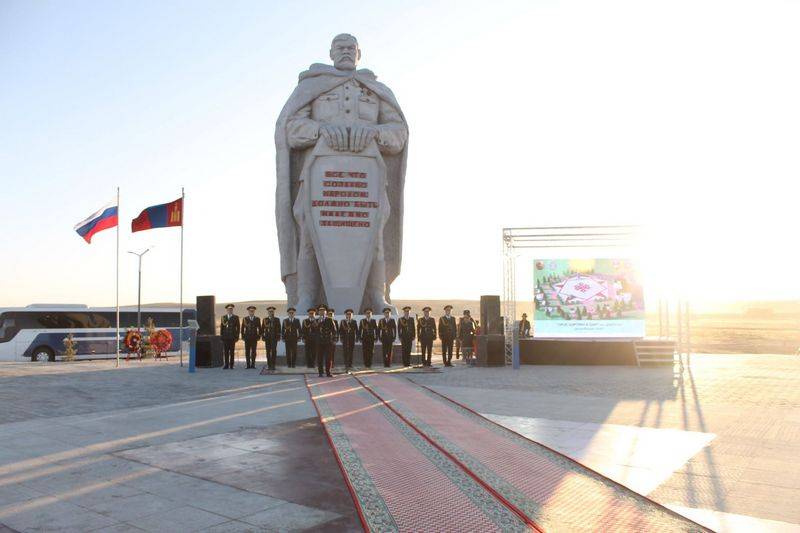 At a time when monuments and memorials dedicated to Soviet soldiers were still being destroyed in the former republics of the Soviet Union and countries previously included in the Warsaw Pact Organization, a memorial complex "Glory to the Russian Soldier" was opened in neighboring Mongolia after restoration. The ceremony was held in the city of Choir at the location of the 41-th Special Motorized Rifle Division.
According to
dambiev
on its page in Livejorunal, the opening ceremony of the restored memorial "Glory to the Russian Soldier" was held on November 10 this year in the city of Choir, where until the 1990 year the 41 Special Motorized Rifle Division was stationed. The ceremony was attended by representatives of the Russian armed forces, the Mongolian army, the local administration, division veterans, numerous guests and local residents.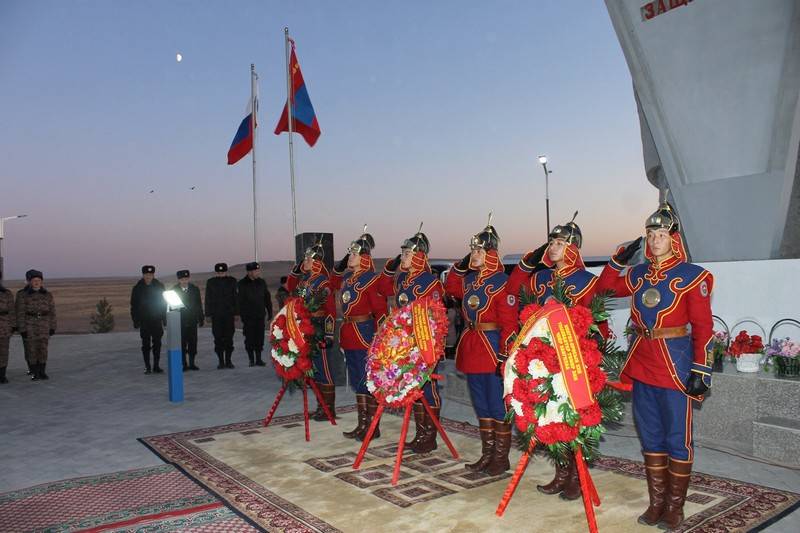 After the ceremonial part, wreaths were laid at the memorial in memory of the friendship of Mongolian and Soviet soldiers.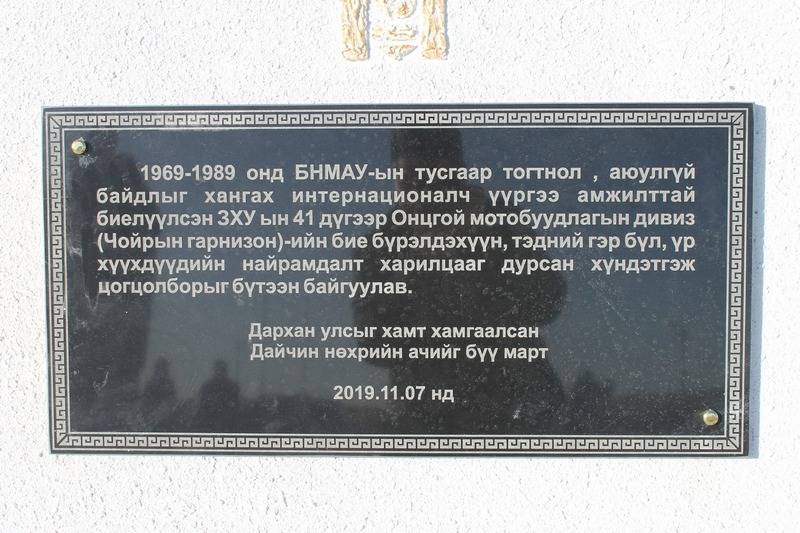 This complex was founded in memory of the 41th Special Motor Rifle Division of the USSR Armed Forces (Choyr garrison) which defended, fulfilling its international duty, independence and security of the MPR in the 1969-1989 years, with respect and friendship to the personnel of the division, their families and descendants. Do not forget the merit of the twin warriors who defended our holy state. 7 November 2019 year
- written on the memorial plaque.
The 41th Special Motorized Rifle Division (military unit 04676) was formed on August 9 of the 1967 of the year in Ulan-Ude. In the 1969 year, the division was redeployed to the Mongolian People's Republic and was part of the 39th Combined Arms Army of the Trans-Baikal Military District of the Armed Forces of the USSR. From Mongolia, the compound was withdrawn in 1990 and disbanded.