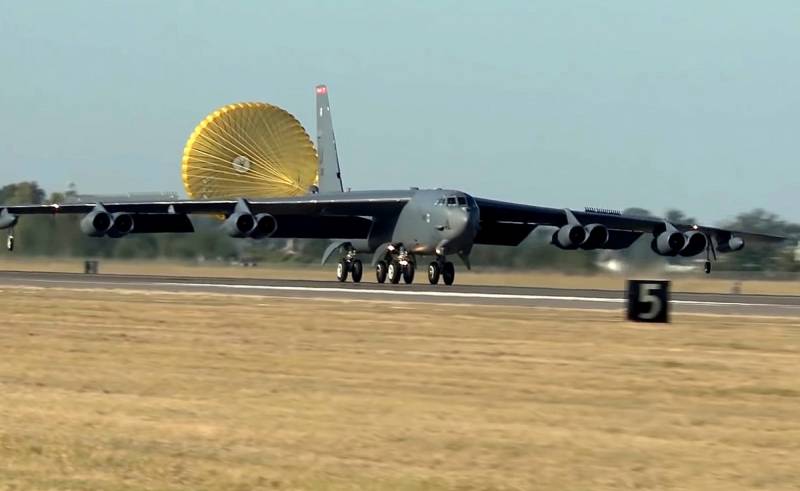 Photographer Zdenek Cerny, who caught in the lens many interesting moments in life
aviation
, captured a remarkable image of sparks and smoke emanating from the engine of the American strategic bomber B-52.
The photo, which was picked up by specialized groups on Facebook and forums on aviation topics, recorded a real "shower" of sparks coming from the gondola of the aircraft in which the power plant of the aircraft is located.
As explained, at that moment the B-52H Stratofortress bomber with tail number 61-0029 belonging to the 2 wing from Barksdale, Louisiana, flew out of Czech Ostrava after participating in the exercises of the North Atlantic Alliance.
It is possible that this incident was caused by a malfunction of the engine or the fact that a foreign object, such as a bird, climbed into it.
Whatever the reason that caused the engine to emit sparks, the moment captured in this photo is really rare: it's possible to catch this in the lens only once in a few years
- notes the publication The Aviationist.
Earlier, a more serious incident related to the B-52 was featured. 5 January 2017 year during the flight of an airplane one of the engines fell off. The car was able to land successfully, as it is equipped with 8 engines. None of the crew members were injured.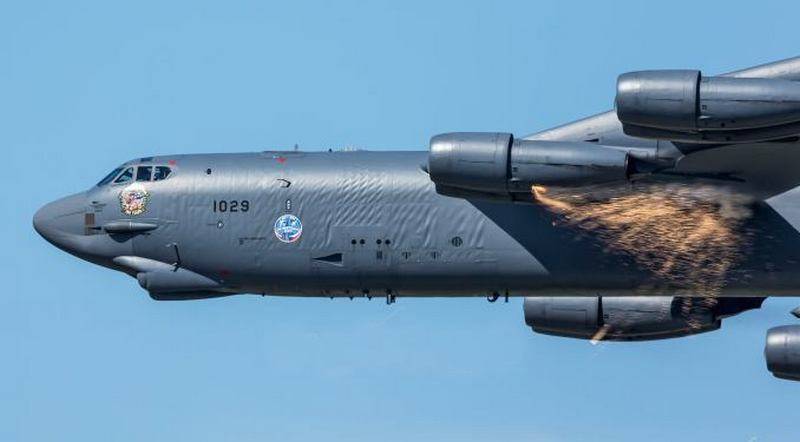 The "corrugation" on the aircraft fuselage is also noteworthy. US users, seeing this photo, called for the need to change the B-52 to new bombers.