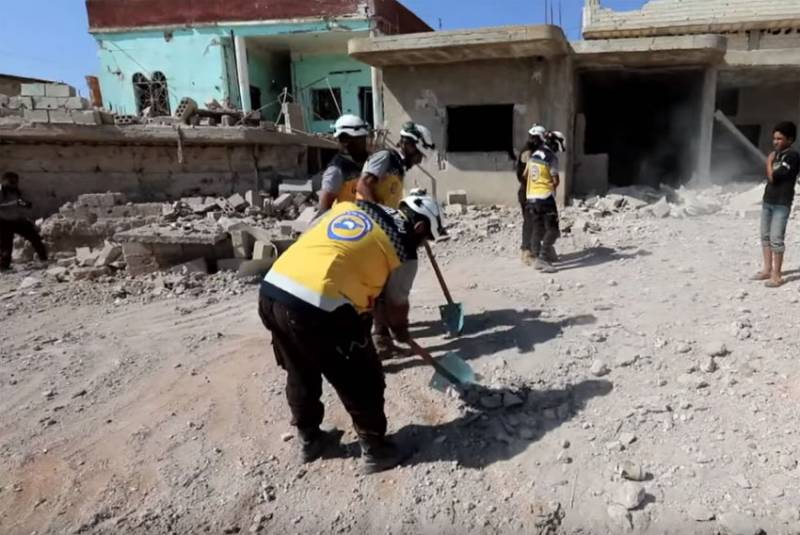 The network has reported that in the largest city in Turkey, Istanbul, the founder of the White Helmets movement, which is infamous for its video shows, was killed. We are talking about a man named James Gustav Edward Le Mezure, who was a subject of Britain.
The Egyptian news agency MENA, as well as the Israeli media, report that James Le Mezure was not just a subject of the British crown, he had previously served in British intelligence. According to unconfirmed reports, he has a high officer rank.
At the same time, the Egyptian news agency writes that officially Le Mezure was not the founder of White Helmets. It is noted that the British intelligence officer was engaged in supporting the activities of this structure in the territory of the Syrian Arab Republic.
Information about the death of this man publishes and Reuters. Moreover, the news agency provides a streamlined wording: found dead in his house in Istanbul.
Other sources add that Le Mezure's body was not found in the house, but in the garden.
The Turkish police, according to some reports, opened a criminal case under the article on intentional murder.
Recall that the White Helmets position themselves as a non-governmental humanitarian organization. At the same time, they repeatedly came across on fake commercials, in particular on commercials allegedly rescuing victims of a chemical attack by Syrian army personnel. At one of the periods of BC's activity in Washington, they announced the evacuation of the White Helmets contingent and suspension of funding. That decision was largely due to the fake "BK" fake that opened up (with the help of Russian journalists).
Some representatives of the organization affiliated with the militants were evacuated to the United States, and some to Britain. After some time, "White Helmets" reappeared in Syria - after the West restored funding for this structure.
Funding and training for White Helmets went through the Mayday Rescue Fund, to which the British intelligence agencies allegedly relate. The fund worked with BK through the same Le Mesurier. In fact, this person was the curator of the White Helmets project.