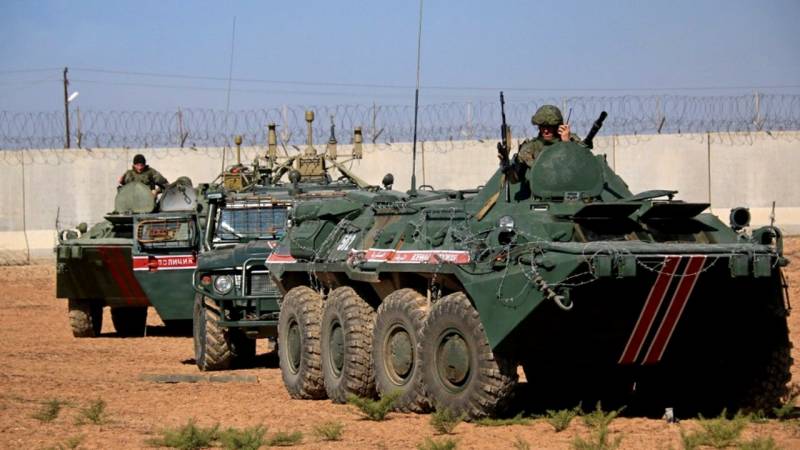 Photos and videos of Russian military police taking lessons and drawing conclusions from the situation with patrolling in Syria appear on the network. Recall that earlier the patrol of the Russian military police, passing in a joint convoy with the Turkish contingent, was subjected to the so-called "stone" attacks.
It is about throwing stones at military equipment. Moreover, in some cases, the attacks with stones were of such intensity that significant damage was received, for example, by the armored glass of army vehicles. In one case, a representative of the Kurdish local population (VO reported earlier), picking up a sledgehammer, began to hammer armored vehicles around the Russian means.
Now, as can be seen from the photograph above, the Russian military decided to increase security. It may be noted the appearance of lattice screens on the frontal and side armored glass of an armored car. Through the body of the armored personnel carrier, the Russian military launched barbed wire, which could become an obstacle, for example, for those who are planning to climb on the armor and try to cause any damage to the armored personnel carrier.
This "upgrade" also indicates that the Russian military will continue to patrol the areas entrusted to them, based on the benevolent attitude towards local residents, even if some of them have a certain order for provocation. In other words, about no application
weapons
from the series "shoot machine guns over heads", as some hotheads suggest, will not. The Russian military is faced with the task of preventing clashes between armed groups, and in no case by engaging in actions of a provocative nature, especially against the civilian population.