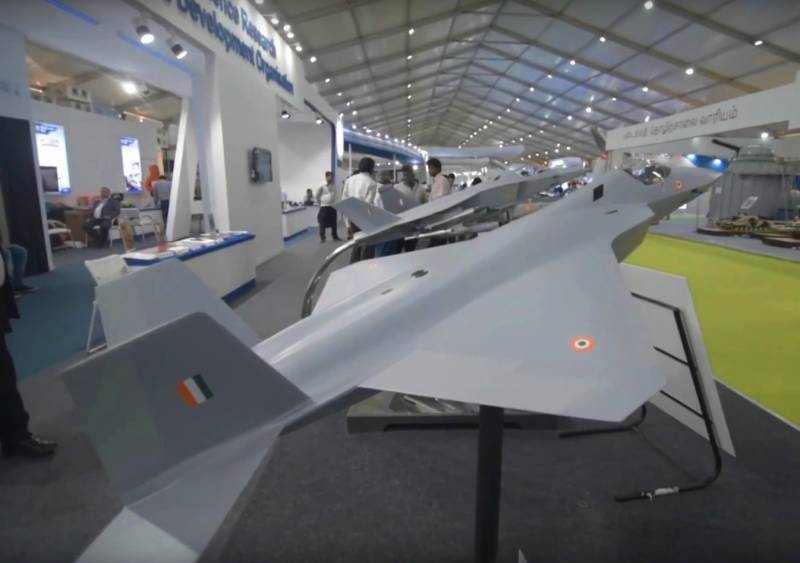 Tejas light combat aircraft in the Mark-1A and Mark-2 variants will become the basis of the Indian Air Force in the next decade as the vehicles currently in service are decommissioned. They will become an intermediate link between the decommissioned models and their own fifth-generation Indian fighter, which received the code name Advanced Medium Combat Aircraft - AMCA. About this newspaper The Hindu.
The fifth-generation Indian fighter AMCA, designed by the Aircraft Development Agency with the support of the Air Force, is initially planning to equip two General Electric-414 engines. It is expected that the newest aircraft will make its first flight in the 2032 year. The dates of the first flight tests are spoken in the Indian Air Force.
Indian Air Force not interested in importing FGFA, we must develop it ourselves
- such an opinion was voiced by the chief of staff of the country's air force Rakesh Kumar Singh Bhadauria. Moreover, this is a repeated statement of Rakesh Bhadauria on this issue.
The chief of staff added that India cannot depend on imports because it is too expensive.
FGFA or Fifth Generation Fighter Aircraft is the now suspended joint project of the Russian Sukhoi Corporation and the Indian Hindustan Aeronautics Limited to create a fifth-generation fighter based on the PAK FA (Su-57).
Earlier it was reported that the fifth-generation fighter under the AMCA program can enter the Indian Air Force no earlier than 2035 of the year. If the first flight will be made in 2032, then the timing of adoption after the first flight tests, given the Indian characteristics, will be extremely tight.