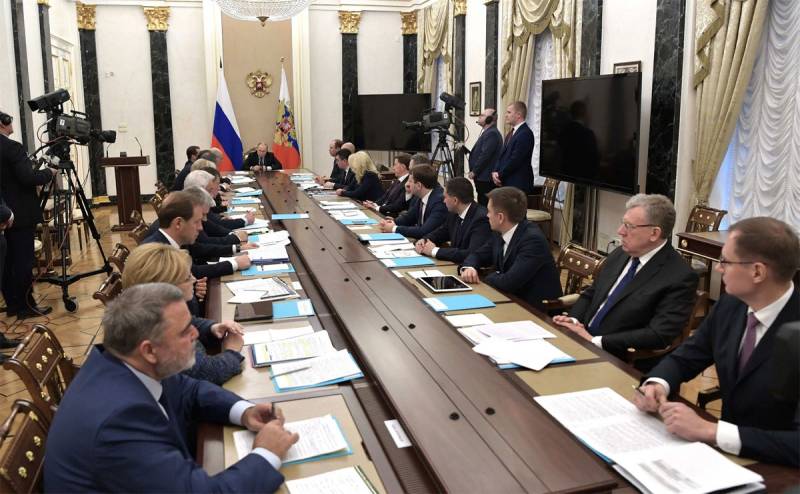 The President of Russia chaired a meeting with cabinet ministers. One of the areas of the meeting under the president is the purchase of domestic equipment in various sectors of the economy, including high-tech.
According to Vladimir Putin, it is necessary to increase the percentage of purchased equipment of Russian production. At the same time, the head of state asked not to repeat the mistakes of the times of the Soviet Union.
The President noted that the purchase of domestic equipment should be carried out taking into account its competitiveness, and to buy Russian equipment only because it is Russian, but cannot withstand competition, it makes no sense.
From the statement of the head of state:
Purchased domestic equipment must be fully competitive. No need to repeat what happened in a closed Soviet economy. The equipment must meet customer requirements, have a reliable after-sales and warranty service system.
Once again, the president called for transparency in procurement. According to Vladimir Putin, cash flow should be monitored at all levels.
Putin:
Plans to purchase more than 4700 positions of machinery and equipment. Once again I want to repeat. It is important to ensure that these purchases are based primarily on domestic producers, so that the colossal budget funds allocated for these purposes work precisely within the country, on the development of the Russian economy, and provide an additional opportunity to create high-quality, qualified, well-paid jobs in our cities , in the regions as a whole, for the qualitative growth of high-tech industries, for business development and, very importantly, the diversification of the defense industry.
At the same time, the head of state, touching upon the issue of transparency of public procurement, recalled the situation with the Vostochny spaceport. Vladimir Putin noted that the project was initially supposed to be nationwide and therefore completely transparent, but in the end unscrupulous businessmen profit from the project.
Putin:
No, they steal hundreds of millions. Hundreds of millions. Several dozen criminal cases have already been opened. Court decisions have already taken place, people are in prison. There is no order so there until now, and failed to restore properly.
According to the president, he intends to ask the prosecutor's office, the investigating authorities and the control department of the president to establish proper control.