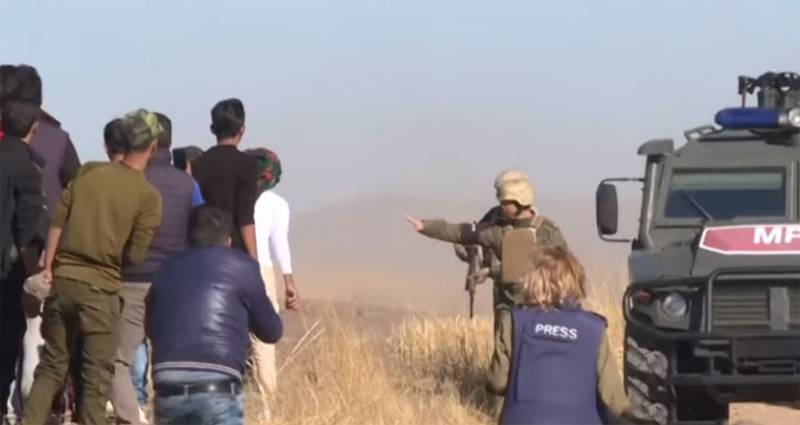 Entertaining
news
came in the form of two videos from Syria. They clearly show how, after a short conversation with the military, the local Kurdish population missed the vehicles of the military police of the Russian Federation and began to throw stones at the Turkish armored vehicles, realizing that "the Turkish military are there, and here the Russians."
Previously, protesters attacked all the cars indiscriminately, which caused mocking comments from a number of media. Footage appeared of how the Kurds even used a sledgehammer, striking the Russian military police with equipment. Now the Kurdish aggression of the population has become more directed.
Joint Russian-Turkish patrolling began on November 1. According to the agreements, such events should facilitate the withdrawal of Kursk units from the border at 30 km.
Turkish authorities insist on their right to control the "security zone" on the Syrian side. Not only the official government in Damascus, but many countries of the world opposed the deployment of Ankara's troops. In particular, Israel was willing to help the Kurds with the goal of preventing ethnic cleansing in the region. In response, Turkey accused Israel of trying to create a "terrorist enclave" in the north of the SAR.
Earlier, part of the Kurds, represented by the chairman of the executive committee of the Syrian Democratic Committee, announced their readiness to join forces with official Damascus, as a condition putting forward a demand for the reorganization of government troops and considering the possibility of wide autonomy of the Syrian Kurdistan.