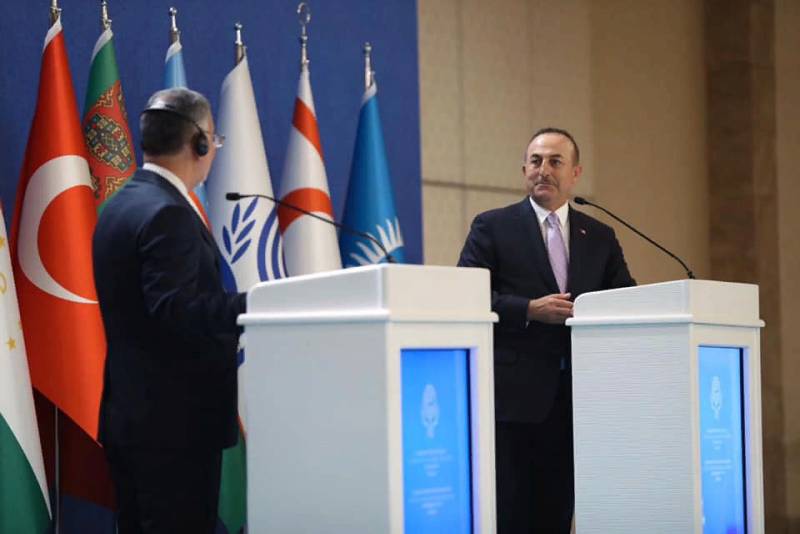 The Israeli information portal I24 and the Lebanese media resource Al-Masdar are reporting a statement made by Turkish Foreign Minister Mevlut Cavusoglu.
Speaking at a joint press conference with the adviser to the Iranian Foreign Minister, Cavusoglu, as stated by the media, said the following words:
Israel, with a group of other countries, hatched plans to create a terrorist enclave in northern Syria. They wanted to create a terrorist state there. But we thwarted these plans.
Cavusoglu commented on the statement of Donald trump about the "protection of oil in Syria by the American troops."
AMN
quoted by the head of Turkish diplomacy:
They no longer hide the fact that they are in Syria because of oil. Thus, they take control of a part of the natural resources of another state. And where does the money from selling this oil go? They use them to finance terrorist organizations, one of which is the Kurdish Front armed group.
According to Cavusoglu, the Turkish army began at one time the operation "Source of Peace" in order to stop the spread of terrorist activity in northern Syria, at its borders.
On the eve of the ANHA information resource, it was stated that former ISIS militants (* a terrorist group banned in the Russian Federation) are actively part of the Turkish-supported Syrian Free Army.
All of these mutual accusations of supporting terrorism are of a clear nature of the information war.