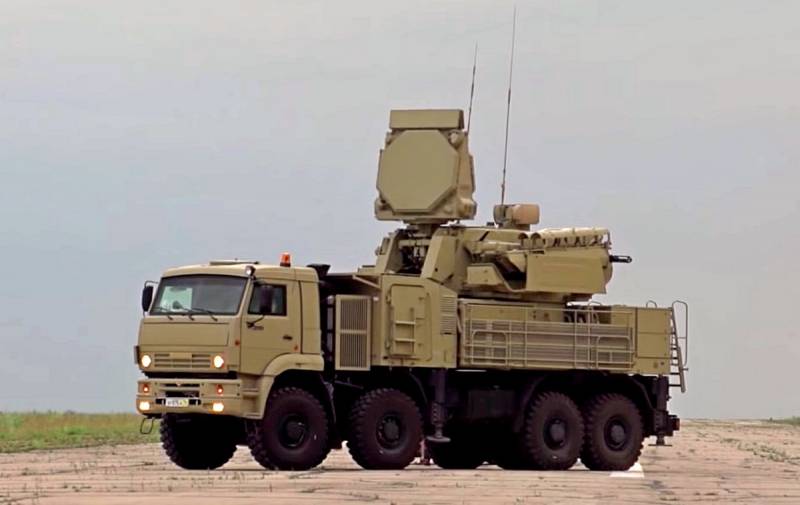 In Libya, one of the Russian-made Pantsir air defense systems has been destroyed, said Fakhti Bashag, the head of the Ministry of Internal Affairs, in a recent interview. According to him, the complex was installed on a German-made chassis, as was done at the time by order of the UAE.
Information about the destruction of the Pantsir air defense missile system appeared in the Arabic-speaking resource Defense-Arabic.com.
Earlier it was reported that the troops of Khalifa Haftar had at their disposal one anti-aircraft missile-gun complex "Shell" of Russian production. It is believed that the ZRPK entered Libya from the United Arab Emirates.
Over the past few days, Mr. Bashaga has repeatedly turned to "Russian" topics. Not so long ago, he said that Moscow was "adding fuel to the fire" of the Libyan conflict, sending mercenaries to the country and
weapon
.
It should be noted that in Libya there is still no single authority, therefore the statements of Bashagi should be perceived only from the position of the so-called "internationally recognized" regime in Tripoli, which controls only the country's capital and some other territories.
The second government is located in Tobruk under the auspices of Marshal Khalifa Haftar, who in April this year launched an unsuccessful assault on Tripoli. It is with this government of the Russian Federation that it has the most strong contacts. Haftara is also secretly supported by some Arabian monarchies.
In addition, a number of tribal groups and real terrorists (including ISIS banned in Russia) operate in the field in Libya, which are not subordinate to any government, holding certain sections of the country's territory by force of arms.