The front pages of the publication of many countries of the world are occupied with the Bolivian theme. In this Latin American state, President Evo Morales announced his resignation amid opposition rallies. Announcing his resignation from the presidency, Morales said that all the rumors about his flight from the country are untenable.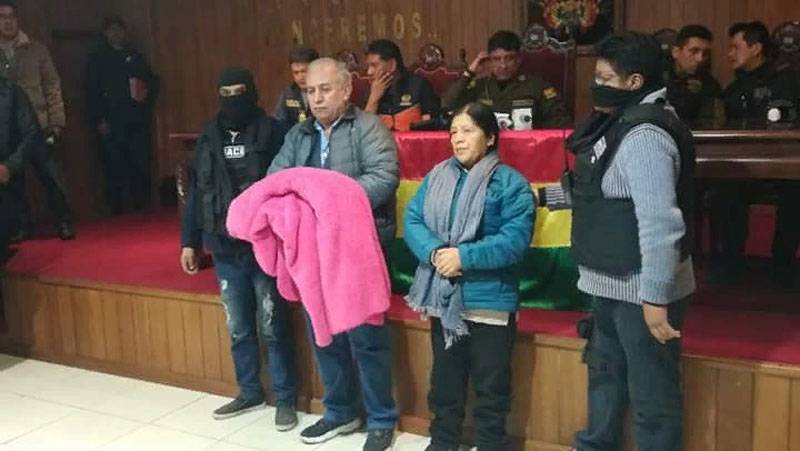 Evo Morales:
I have not stolen anything from my people. I have no need to flee my country.
Against this background, the man who became the embodiment of the Bolivian coup — Luis Fernando Camacho, the leader of the local opposition — has already confirmed the information that an arrest warrant has been issued for Evo Morales.
Camacho:
Our military has already taken away a plane from Morales, and now it will not run away from popular justice. Now he is hiding in Chapar (the city where Morales announced the resignation of his presidency - approx. "VO").
At the moment, it is known that Mexico has offered political asylum to the ex-president of Bolivia, noting that Morales has the opportunity to take refuge in the building of the embassy of this country.
Meanwhile, reports are coming from Bolivia that opposition radicals have ransacked the home of Evo Morales.
Masked men and balaclava burst into office buildings. It is reported that the radicals "detained" Vice President Antonio Costas and representatives of the election commission. At the same time, the opposition claims that the arrest was carried out by police representatives.
Supporters of Evo Morales said that we are talking about a coup d'etat, which was carried out according to the script of the American special services. Recall that Evo Morales openly expressed his anti-American position, calling Washington a strangler of the freedoms of the peoples of Latin America.
The publications of American experts on social networks are noteworthy. Many say that "the United States once again allowed itself to interfere in the affairs of a sovereign state, supporting a political force that is in the minority in Bolivia." We are talking about the opposition platform of Luis Camacho.
From Twitter:
In Bolivia, there was no election fraud. And there was an organized real right-wing military coup to overthrow the popular local socialist leader. For Washington, Morales was like a bone in his throat.
A pesar el llamado del presidente Evo Morales a nuevas elecciones generales, el golpe de Estado en Bolivia se llevó cabo, con agresiones y amedrentamientos contra los familiares de los ministros y altos cargos, la oposición logró que Evo dejará Pres pic.twitter.com/CPqf8fLSzh

- teleSUR TV (@teleSURtv) November 11st