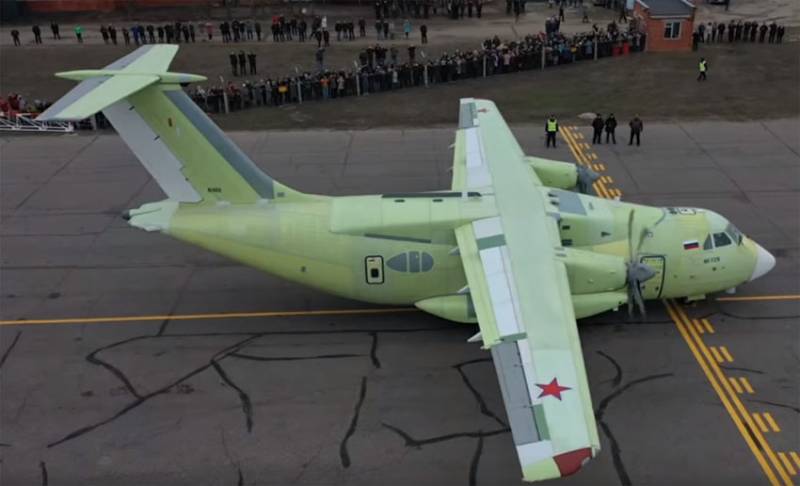 It became known about the next scheduled flight of a prototype Il-112V transport aircraft. Let us remind you that a few days ago "VO" in one of
news
materials reported on the changes made to the design of this aircraft. As a result of the changes, the Il-112V became lighter by about a ton. Reducing the mass of the aircraft was one of the main requirements of the Russian Ministry of Defense, which initially noted that the new transport aircraft did not meet the voiced requirements and needed a number of improvements.
The TASS news agency, citing the press service of the Ilyushin group of companies, reports that for the second time the IL-112B will fly in the air in 2020. And until the end of this year, the transporter will continue to undergo tests at the airport. In particular, it is stated that he will continue to practice such actions as "taxiing and jogging".
The machine made its first flight (as early as in the previous version) in March of this year - in Voronezh. This is the first transport aircraft that is being developed in the Russian Federation (in the post-Soviet era) virtually from scratch. The Ministry of Defense is going to use IL-112V with the goal of transporting personnel and cargo. The terms of reference, voiced by the main defense department of the country, state that the Il-112В should carry up to 5 tons of cargo.
Recall how the first test flight of the Il-112B took place: