Year 1996. Chechnya The federal forces again suffer losses. The militants not only show resistance, but they manage to take the cities that previously came under the control of federal forces. It turned out that one and the same locality had to fight repeatedly and pay for all these battles with losses - including after the city came under virtually complete control.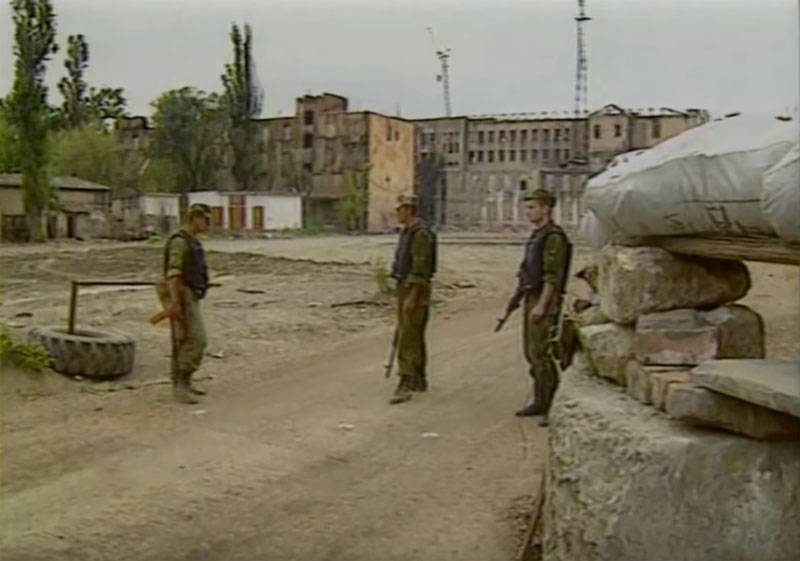 War correspondent Alexander Sladkov on his channel "Sladkov +" presents a film about the August battles for Grozny (battles of the 1996 of the year). The militants under the command of Shamil Basayev and Aslan Maskhadov managed to take virtually all of Grozny, inflicting a tangible defeat on the federal forces.
In the film by Alexander Sladkov, General Konstantin Pulikovsky, reflecting on the causes of the defeat and loss of Grozny, talks about the poor organization of the defense of the city. Participants in the events note that Grozny was flooded with troops, but there was still no effective coordination of actions after more than a year and a half of the war. Despite the presence of numerous roadblocks, their effectiveness was low, including due to the choice of location.
The militants leaked into the city from several directions, including posing as refugees. The main task that the terrorists set themselves was to capture the central part of the city - where command posts and buildings of power departments were concentrated.
The film presents shots that were shot by Russian troops - literally under fire.