The amphibious armored personnel carrier BTR-MDM "Shell" received a robotic version, which, along with other robots, became part of the Kungas complex. This was announced by the head of the military mission, responsible for testing robots for the Ministry of Defense, Colonel Leonid Maslennikov on the air of the TV channel
"Star"
.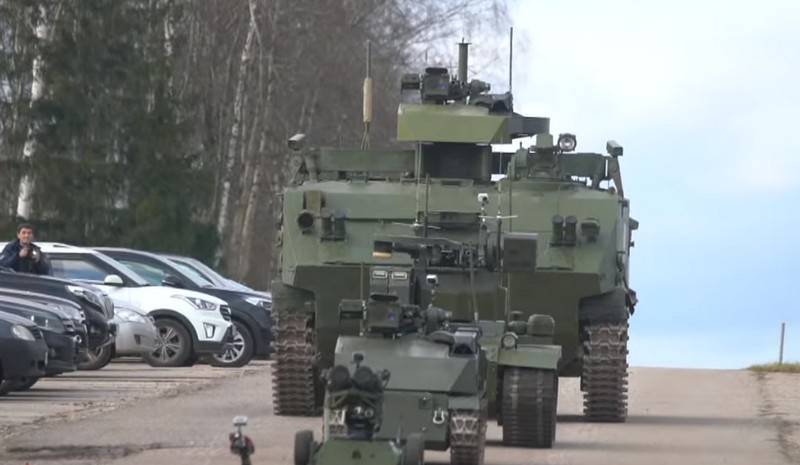 This is a self-propelled robot based on BTR-MDM "Shell", 17 tons. It can move in the crew version and robotic. There are no people, pure drives are installed on the controls
- said Maslennikov.
According to him, the robotic version of the Shell "Barkushka" is part of the new Kungas robots family, created in the interests of the Ministry of Defense. In addition to Shells, the complex included robots for performing various tasks: a wearable robot weighing 12 kg, a light robot weighing 200 kg, a transportable robot weighing up to 2 tons, and a battle robot Nerekhta. The peculiarity of this complex is that all robots included into it, can be managed from one center within a single management system.
For the first time, developers made it so that different robots can be controlled from one point, within a single information network
- declared in the Ministry of Defense.
Currently, robots are being tested at the 12 Central Research Institute of the Ministry of Defense, they have already overcome several stages of testing.