Russian-Serbian air defense exercises "Slavic shield" may become annual. This was announced by the air defense missile defense commander Yuri Grekhov on the air of the Ekho Moskvy radio station.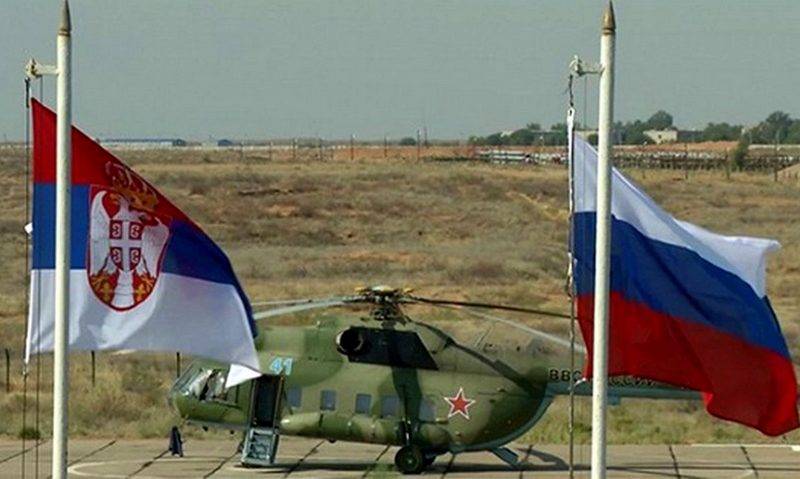 According to the commander, various options for conducting joint exercises are currently being considered. Among those considered is the option of conducting exercises annually with alternating venues, i.e. one year on the territory of Russia, the other on the territory of Serbia. However, other formats for joint maneuvers are possible.
Next year we plan to conduct exercises not only with anti-aircraft guns on ground targets, but also with anti-aircraft missiles on a real target, which we will bring with us and will launch
- declared Grehov.
This year, the joint Slavic Shield defense exercises of Russia and Serbia were held for the first time and took place in two stages. At the first one, which took place on the territory of the Ashuluk training ground, servicemen of both countries passed tests for admission to independent operation of the S-400 and Pantsir-S anti-aircraft missile systems. Serbian Air Force and Air Defense officers underwent intensive training on training systems in Gatchina.
The second stage was held on the territory of the Serbian airbase Batainitsa in the vicinity of Belgrade, where Russia delivered the S-400 air defense system and the Pantsir-S air defense system. The military personnel of the two countries worked out the defense of military and civilian infrastructure from an enemy air attack. At the same time, the Pantsir-S air defense missile systems were used with live firing, and the S-400 air defense missile systems only with electronic launches.
The appearance of C-400 almost in the center of Europe attracted the close attention of NATO, the Alliance reconnaissance aircraft circled for several days in the Serbian border area to observe the exercises.