The Ukrainian naval forces conducted sea trials of Island-type boats received from the USA with access to the Black Sea. The Odessa edition "Duma" reports about it.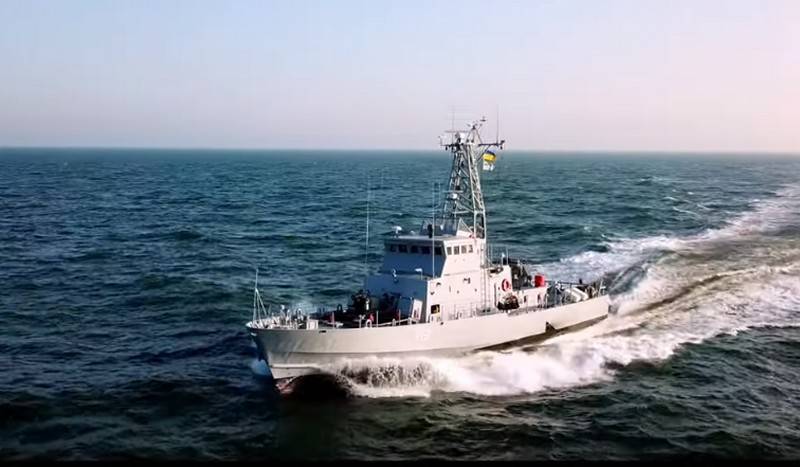 Ukrainian boats of the Island P191 Starobelsk and P190 Slavyansk type went to the open sea for the purpose of testing after delivery from the USA and re-conservation. The main task is to verify the operation of all mechanisms and systems of new Ukrainian units
fleet
. On board with the crew of boats were American experts.
In 12: 50 the R191 Starobelsk patrol boat left the Odessa port's Practical Harbor, on board of which there was a Ukrainian crew led by Deputy Commander of the Naval Forces Rear Admiral Alexey Neizhpapa, as well as American specialists
- The Navy said in a statement.
Both boats were tested at high speed. According to the publication, Starobelsk managed to disperse to 28 nodes, and Slavyansk to 27 nodes.
As previously reported in the Ministry of Defense of Ukraine, the boats arrived at the port of Odessa on October 21 on board the American container ship Ocean Freedom and, after unloading the 23 on October, were delivered to a military pier in the port of Odessa, where, under the guidance of foreign experts, the crews of the boats prepared them for operation.
Displacement - 169 t, length 34 m. Maximum speed - about 29,5 knots. Crew - 16 people. Autonomy - up to 5 days.
Earlier, Ukrainian media reported that the Navy command is in talks with the US Coast Guard to transfer four more boats of this type to Ukrainian sailors. It is noted that the boats will be delivered from those stored in Baltimore, from where the first two were delivered. Representatives of Ukraine have already examined the available base and have chosen the four most suitable.
At the headquarters of the Navy, they said that after all the boats were included in the Ukrainian fleet, a separate division would be formed from them, which would not only control the near sea zone, but would also be able to "go into the Mediterranean Sea to support NATO ships."