The Ministry of Defense of India has signed a contract with the state tank-building enterprise Heavy Vehicles Factory (HVF) in Avadi for the manufacture of 464 T-90 tanks in the interests of the Indian army. The tanks will be assembled from car kits supplied from Russia. It is reported by the Indian newspaper "The Times of India".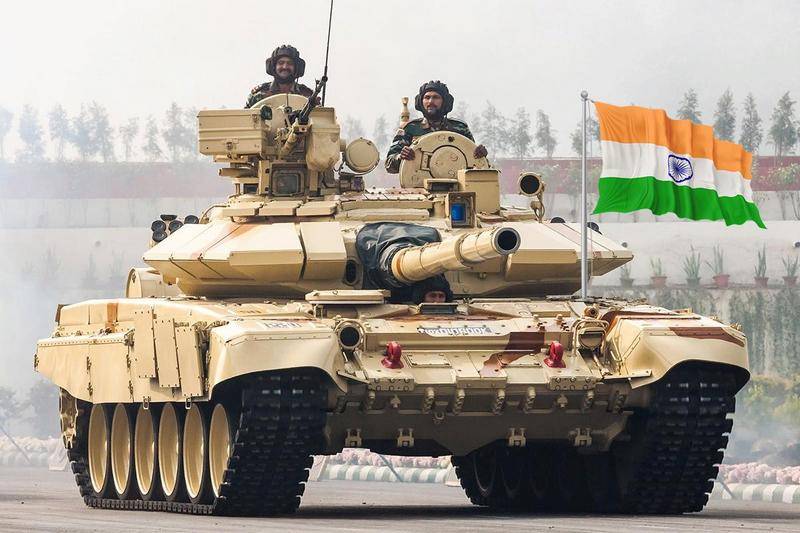 The Indian military department issued the company Heavy Vehicles Factory (HVF) a contract worth about 2,8 billion dollars for the manufacture of the Indian Army 464 T-90 tanks (T-90MS). The supply of tanks is expected to take at least four years. It is planned to equip ten regiments of the Indian army with tanks made under this contract.
The tanks will be assembled at the HVF Avadi plant from car kits that will be supplied by the Russian corporation Uralvagonzavod within the framework of the agreement signed in April this year to supply India 464 Russian T-90MS tanks with their assembly in Indian territory.
According to statements by the Indian military, the Indian Ministry of Defense decided to return to the assembly of tanks from Russian car kits due to the fact that the full-fledged licensed production of T-90C tanks in India is proceeding at a very slow pace. According to the bmpd blog, to date, the HVF plant has built no more than half of the T-90С MBT under the Russian-Indian license agreement 2006 of the year to produce T-1000С tanks in Avadi 90 by 2020. The Indians took 10 of the year to produce the first 3 licensed cars. They were transferred to the Indian Army in August 2009.
At the same time, the Indian company successfully assembled 409 T-90С tanks from vehicle sets delivered from Russia from UVZ (another 248 T-90С tanks were delivered to India with UVZ ready).