The Ministry of Defense of Uzbekistan tested the long-range FD-2000 anti-aircraft missile system (SAM), purchased from China in the interests of the country's air defense. This was reported by the press service of the Uzbek military department.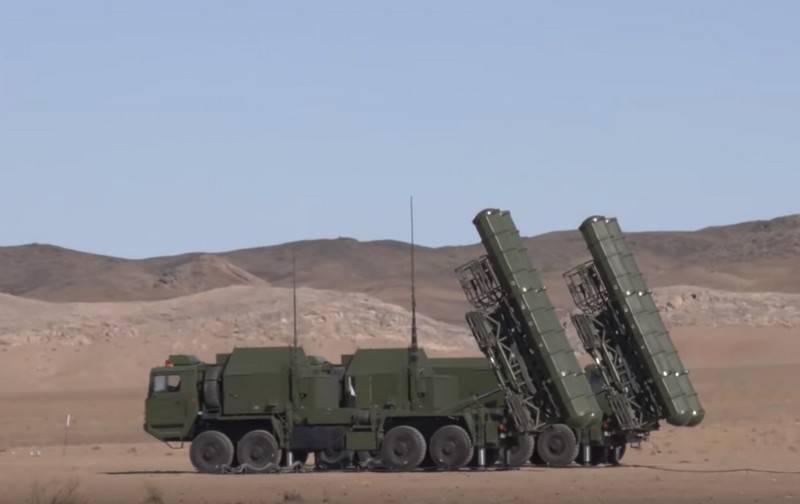 At the Kulkuduk firing range in the Navoi region, Chinese-made FD-2000 anti-aircraft missile systems were fired (export designation of HQ-9 air defense systems). The exercises were conducted in order to verify the preparation of calculations during the combat launches of anti-aircraft guided missiles for air targets.
The personnel of the Air Defense and Air Force units of the Ministry of Defense, according to the combat training curriculum, successfully conducted exercises on the use of air defense missiles at the Kulkuduk air-ground military training ground located in the Navoi region
- said in a statement.
Long-range air defense systems HQ-9 (Hong Qi-9 "Red Banner - 9", export designation FD-2000) is used to destroy aircraft, helicopters, cruise missiles at all altitudes of their use at any time and in any weather conditions. This complex is distinguished by a sufficiently high combat effectiveness when operating in a difficult environment of radar suppression and massive use by the enemy of air attack means.
HQ-9 was created by China Academy of Defense Technology. The development of its early prototypes began back in the 80s of the last century and continued with varying success until the mid-90s. In 1993, China purchased from Russia a small batch of S-300 PMU-1 air defense systems. A number of design features and technical solutions of this complex were largely borrowed by Chinese engineers during the further design of the HQ-9. The export version appeared in 1998 year.
The inclined range of the complex is from 6 to 200 km, and the altitude of the targets hit is from 500 to 30 000 meters. According to the manufacturer of the air defense system it is able to intercept guided missiles in the radius from 1 to 18 km., Cruise missiles in the radius from 7 to 15 km. and tactical ballistic missiles ranging from 7 to 25 km. (in a number of sources 30 km). The time to bring the complex into combat condition from the march is 6 minutes, the reaction time is 12-15 seconds.