In the future, the Russian naval fort may be armed with corvettes with a hull of radar absorbing composite materials. The preliminary design of such a corvette was developed by the Krylov State Scientific Center (KSCC) in conjunction with the Almaz design bureau. This was reported by TASS with reference to a source in the shipbuilding industry.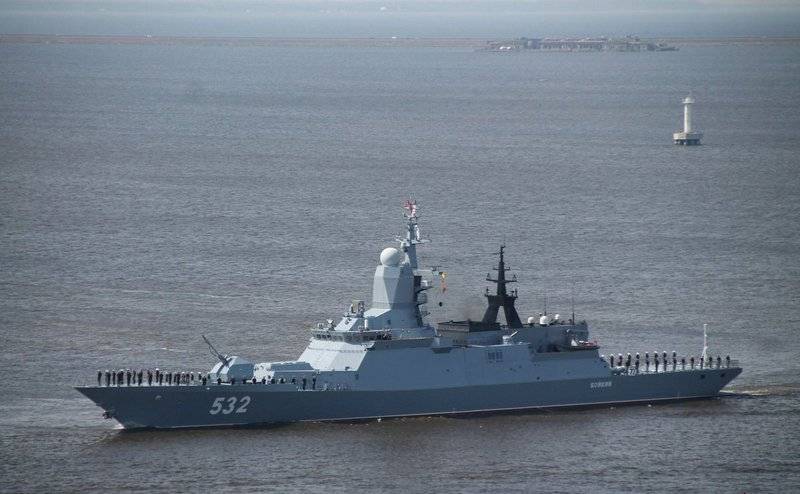 Corvette "Lively" of the 20380 project
According to the agency, KGNTs and KB Almaz completed the preliminary design of a new promising corvette, the hull and superstructures of which are planned to be built from carbon-based radar absorbing composite materials. It is assumed that the radar visibility of the ship, in comparison with similar metal corvettes, will be 15 times less, and the payload with the same displacement will be 20% higher. Also, the range of its detection by locators will decrease by 50-70%, and by thermal imagers - by 20%.
KSCC together with the central marine design bureau Almaz developed a preliminary design of a promising corvette with a hull and a superstructure of carbon-based radar absorbing composite materials
- the agency leads the words of the source.
According to available information, the maximum displacement of the corvette as part of the outline design is laid within 1000 tons. The project number and the name of the future ship have not yet been determined; details of the project are not given.
At present, the Russian fleet already has ships with hulls made of composite materials - these are mine defense ships (sea minesweepers) of the 12700 Alexandrite project with a displacement of 800 tons. The hull of these ships is made of monolithic fiberglass formed by vacuum infusion.