China zealously reacted to the arguments of Indian military experts that after the discovery of Chinese J-20 by Su-30MKI Indian Airborne radars, the reputation of Chinese "stealth" was tarnished.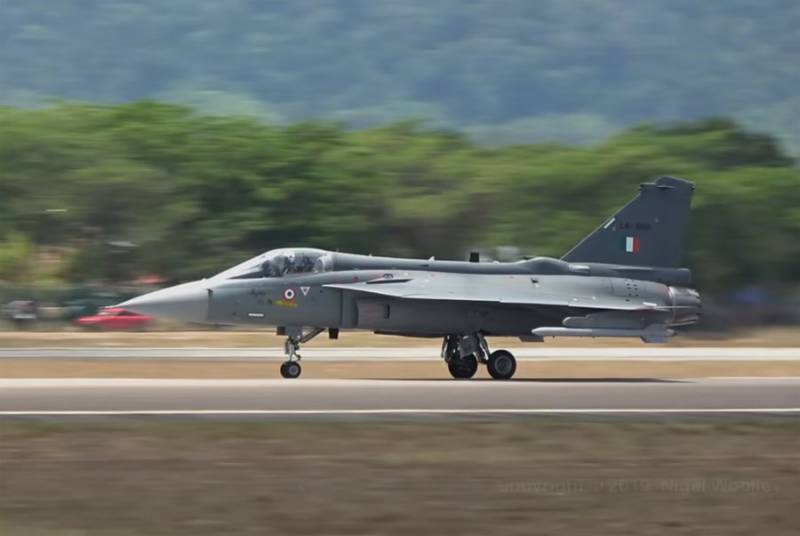 In particular, a statement is made by Indian military expert Anil Bakshi, who stated that after
stories
with the Su-30MKI, the Chinese J-20 fighter can be compared to the Indian LCA, the 4 multi-purpose fighter of the HAL Tejas generation. The statement says that composite materials are used in the HAL Tejas hull, which makes the aircraft light and maneuverable, and therefore "if he approaches the Chinese J-20, he will win in aerial combat, he has every chance of it."
From Indian material:
The LCA project has important advantages over the Chinese melee aircraft.
Resource Sina Military, in response to these statements, published a critical article in which it ridicules the statements of Anil Bakshi and other Indian experts comparing the lightweight HAL Tejas to the heavy J-20.
Chinese edition:
The opinion of Indian military experts is clearly untenable. In terms of modern
aviation
technology, the small size of the aircraft does not mean at all that he has high maneuverability. In a real battle, the Indian LCA simply would not have caught up with the J-20 if its pilot had decided to do so. The J-20 has an undeniable advantage over the Indian aircraft. This is also an advantage in the maneuverability provided by the special tail of the fighter.
It was launched back in the 80 years.
From the article:
The program did not take into account any characteristics associated with the stealth of the aircraft. Therefore, their statements are simply nonsense.
In the material of the Chinese resource with pathos, it is noted that India will have to wait another 30 years to create a plane that at that time will surpass the J-20.