In the future, the Indian Navy may get into service an export version of the Russian sea minesweeper of the 12701 Alexandrite-E project. As reported
Defenseworld.net
, Russia proposed to India the transfer of mine construction technology for this project.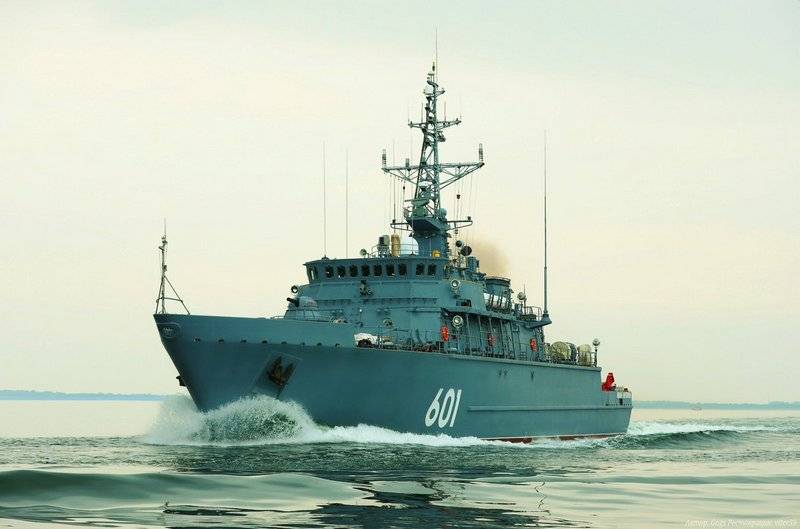 According to the portal, Russia made an offer to India to build minesweepers during a recent visit by Indian Defense Minister Rajnat Singh to Moscow. Details of the possible agreement are not known, but it is reported that, if signed, India will be able to build an export version of the minesweeper of the 12701 Alexandrite-E project at its shipyards. These marine mine action ships will need to replace Pondicherry type ships in the Indian Navy 12.
The publication does not exclude that New Delhi will agree with Moscow, as it is in dire need of sea minesweepers.
The Russian 890-ton minesweeper is designed to provide mine protection for naval bases, coastal marine areas, detect and destroy mines of all kinds, provide mine protection for ships, exclusive economic zones, conduct mine reconnaissance, and also for laying minefields. Its body is made of monolithic fiberglass formed by vacuum infusion. The lightweight fiberglass hull of these ships is the largest in the world, offering the best protection against corrosion, long service life and service life.
The armament of this ship can be an automatic 30-mm gun AK-306, 8 PU MANPADS and heavy machine gun weapons. Cruising range - 1500 nautical miles, speed up to 16 knots, autonomy up to 10 days, crew - 44 people.
The minesweeper can be equipped with Alister 9 autonomous underwater vehicles of the French company ECA Group, K-STER C lightweight disposable anti-mine vehicles and Inspector-MK2 unmanned surface vehicles for searching and clearing mines without entering the minesweeper itself into the danger zone
- stated in the material.