The long-awaited unmanned aerial vehicle Patroller from Safran is ready to enter the arsenal of the French army in the very near future. The new product has high hopes, since it will, in addition to the main intelligence functions, also be armed with laser-guided missiles.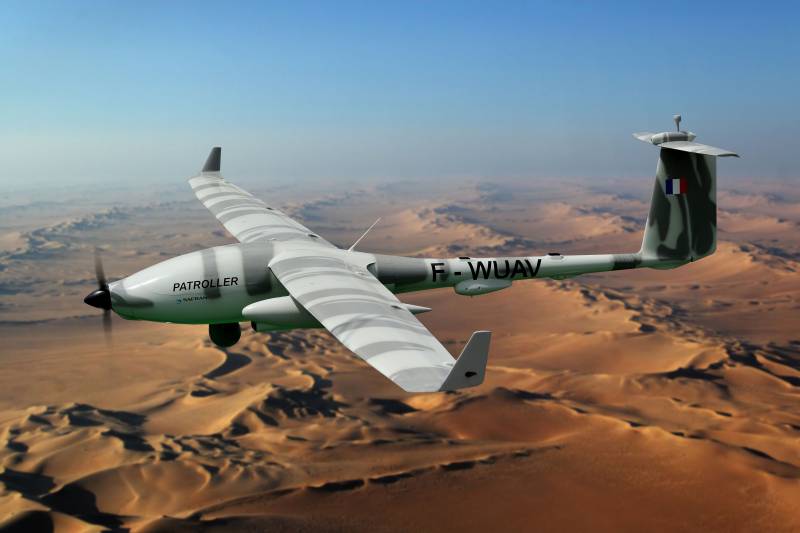 The first batch of 5 drones and two ground stations will be handed over to the military in early December.
It is assumed that the latest aircraft will begin to carry out combat missions closer to the 2021 year. It is especially needed in Africa, in the Sahara and Sahel regions - difficult for traditional patrols due to the huge areas.
Patroller is able to remain in the air for 14 hours. The latest technology allows him to collect data in the range of 360 degrees and at a distance of up to 140 kilometers. The machine is able to operate both in the daytime and at night. According to the military, this model should perfectly cope with the detection and identification of any enemy.
Armed with Patroller will be 68-millimeter laser-guided missiles from the French company Thales. Similar ones are already used on Eurocopter Tiger combat helicopters. According to information from the company's website, the aircraft can carry a payload of up to 250 kg.