The People's Republic of China is ready to reduce its nuclear potential, but will not join the negotiations of the United States and Russia on the problems of further disarmament. This was stated by Director of the Department of Arms Control of the Ministry of Foreign Affairs of China, Phu Tsun.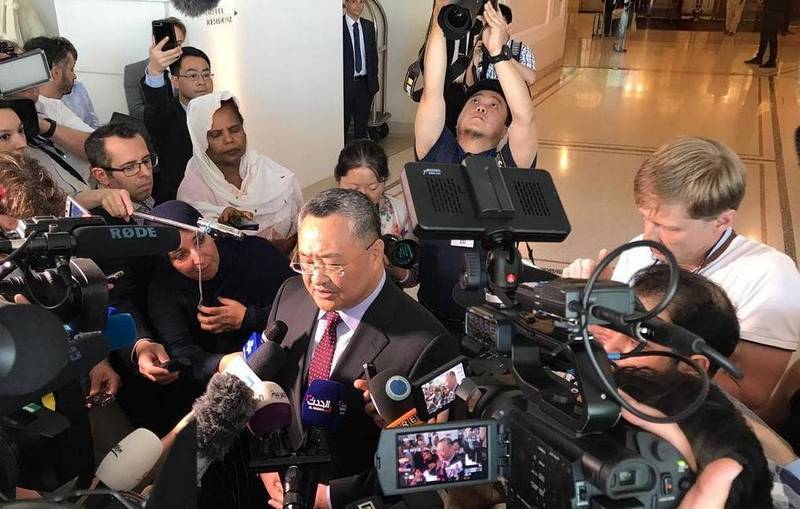 Speaking at a conference on nuclear non-proliferation in Moscow, Fu Tsong said China would not shy away from fulfilling its nuclear non-proliferation obligations.
weapons
and ready to reduce its nuclear arsenal "to honest limits." However, Beijing will not join the talks between Moscow and Washington on further nuclear disarmament.
China does not shy away from fulfilling its own duties, does not shy away from responsibility. We are ready to reduce nuclear arsenals to honest levels. If other countries keep their arsenals to the level of China, we are ready to join this process. However, it is unrealistic to expect China to join tripartite talks.
- He said.
The Chinese representative said that behind the desire of the United States to attract China to the trilateral arms reduction talks, Washington's intention is to distract from the real goals of the United States. In his opinion, this is just "an occasion for the United States to withdraw from some other important international agreement."
Earlier, Fu Tsong said that Chinese medium-range missiles do not pose a threat to the United States if American ships do not come close to the territory of China.
I think that China's capabilities in the area of ​​medium-range missiles are not a destabilizing factor. Our missiles are in our territory. They do not pose a threat to the United States, in any case, if the United States does not bring its ships too close to our territory
- he stressed.
In Washington, it was previously proposed that Beijing be involved in the negotiations on START-3 conservation.