Russia provides military assistance to the Kurds from the militias of the People's Self-Defense Forces (SNA or YPG), which are the military wing of the Kurdistan Workers Party (PKK) banned in Turkey, supplying them
weapon
and ammunition. This statement was made by the Turkish edition
Yeni Akit
.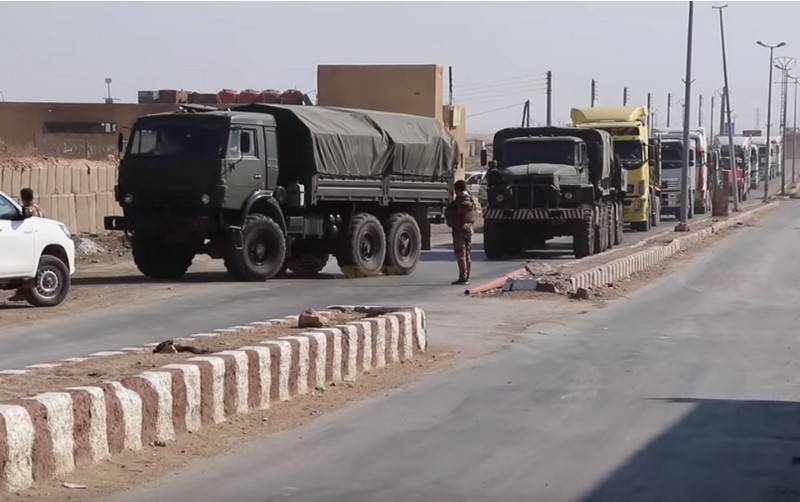 According to the publication, citing local sources, Russia sent a convoy of forty heavy trucks to Syrian Kurds in northern Syria, who delivered large quantities of weapons and ammunition to the territory of the former American base Ain Issa. According to reports, previously the territory of this base was also used to supply weapons to the Kurds, but the Americans were engaged in this.
The newspaper emphasizes that at present, the Ain Issa military base itself is allegedly used jointly by Russian forces and Kurdish military units from the SNS, which, after they were left by the Americans, began to cooperate with the Bashar al-Assad regime and the Russian military. According to the publication, Russia will replace the US Kurds in the arms supply scheme and will provide military assistance to the "terrorists."
Earlier, a video appeared on the web of the arrival of a military convoy of the Russian army on the territory of the Ain Issa military base located between the Turkish border and the city of Raqqa in the province of the same name. It was reported that this base will be used by the Russian military to coordinate with the Syrian government army and patrol in northern Syria.