The network has new shots that show the flight of tactical strike aircraft F-117. We are talking about the flight of American aircraft over Nevada - in the vicinity of the Tonop air base.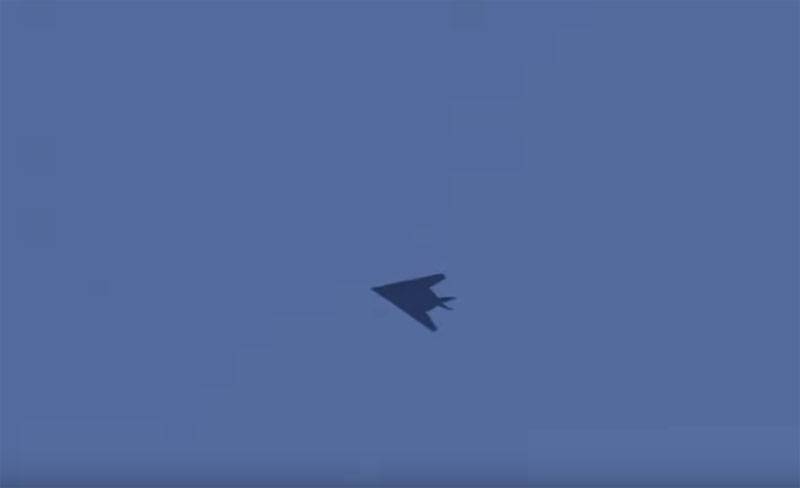 YouTube frame / Ian Metson
Personnel attract attention primarily due to the fact that the F-117 Night Hawk was withdrawn from service by the U.S. Navy back in the 2008 year. Then, the fifth-generation F-117 fighter was replaced by the "decommissioned" F-22.
Against this background, the American media are actively discussing information that, in fact, the US Air Force continues to use individual F-117s in military operations. So, the publication The Aviationist says that there is evidence of the use of these attack aircraft during coalition operations in Syria and Iraq. Indicated by the year of use - 2017.
The Pentagon has not officially confirmed this information. And US military experts are wondering about the reasons for doing "flight exercises":
If the F-117 is not used in any military operations and is not planned for use, then for what purpose does the command issue orders to conduct flights?
The flight, as noted in the video, took place recently - October 8 2019 of the year. It is a pair of flights with alphanumeric codes NIGHT17 and NIGHT21.
Meanwhile, the United States suggested that the U.S. military command was about to transfer these attack planes to Europe. In particular, an opinion is expressed regarding the possibility of the F-117A being flown to the UK airbase.
The US military department does not comment on the appointment of training flights on officially withdrawn planes from the US Air Force.