Iran wins the battle for regional leadership with Saudi Arabia, the BBC writes with reference to an analysis conducted by the International Institute for Strategic Studies in London.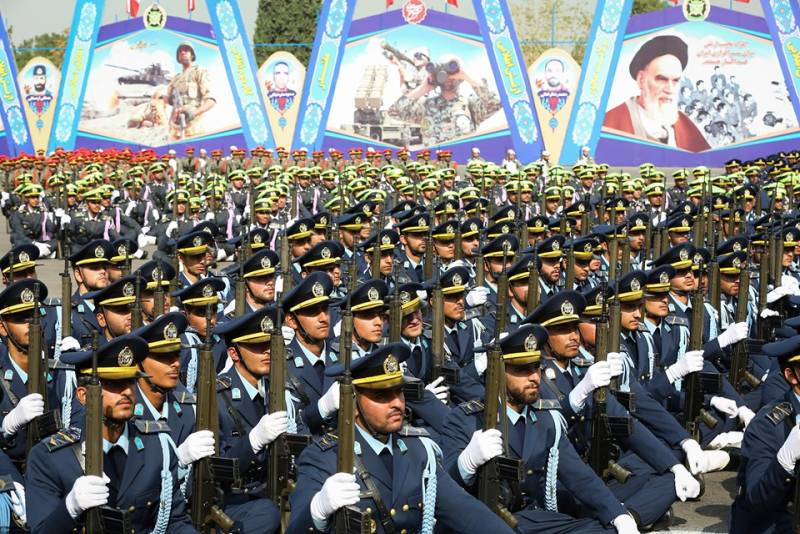 Although Tehran's opponents spent a lot of money on the purchase of Western weapons, the Islamic Republic only strengthened. The network of Iranian influence passes through Lebanon, Iraq, Syria, Yemen and other countries. For these purposes, Iran uses a network of alliances, the "proxy militia."
According to the report, a special role in promoting expansion was played by Al-Quds forces - the elite of the Islamic Revolutionary Guards Corps.
The trigger for rapidly strengthening the Iranians paradoxically was the overthrow of Saddam Hussein's regime in 2003 in neighboring Iraq, which was committed by forces of the US-led coalition. There is no contradiction here: Iraqi statehood, previously ruled by Sunni Arabs, served as a reliable barrier against Iran. The US Army crushed this buffer without worrying about the consequences.
However, the article notes, and Tehran is also not going smoothly. Arab youth in Iraq are unhappy with their pro-Iranian government. It is possible that the new regional leader nevertheless took on more than he could pull.
Also, according to another analytical community - the European Council on Foreign Relations - Iran is inferior to the Saudis in traditional weapons and is forced to compensate for this with proxy forces, although it does it quite effectively.