The Italian naval forces lost the AgustaWestland SH.101 Merlin multi-purpose helicopter, which crashed while landing on board the destroyer Caio Duillio. According to Italian media, the rotorcraft crashed to the deck for an unknown reason.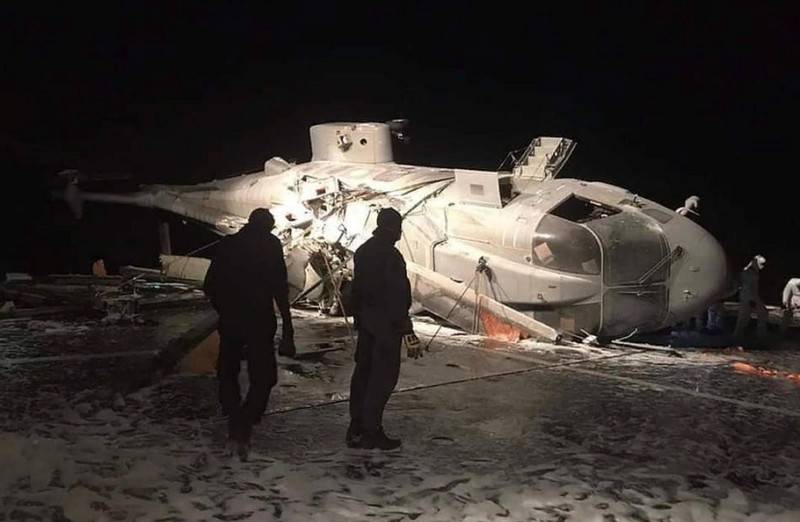 According to available information, the helicopter crashed during a training flight in the dark. The car landed on the deck of the ship, however, for an undetermined reason, it tipped and fell to the deck on the starboard side. According to the source, the people on board the 6 were not injured, but were sent just in case to the destroyer infirmary. According to other sources, three of those on board the helicopter were injured. The helicopter itself was flooded with fire foam to prevent fire and is not subject to recovery. There are also damage to the deck of the ship.
According to one of the eyewitnesses, the cause of the helicopter crash could be a strong gust of wind that threw the car onto the deck.
The Italian Ministry of Defense confirmed the abnormal landing of the EH-101 (AW101) helicopter on the deck of the Caio Duilio destroyer, but declined to comment on the incident, saying that an investigation is needed to determine the cause of the helicopter crash.
AgustaWestland SH.101 - the main Italian helicopter
fleet
. The ship and shore-based machine is available in two versions: anti-submarine and multi-purpose.