The German Air Force does not currently have modern fighters, and the Luftwaffe-armed Eurofighter Typhoon needs urgent modernization. The country's air force is not operational. This statement was made by Lieutenant General Luftwaffe Ingo Gerhartz.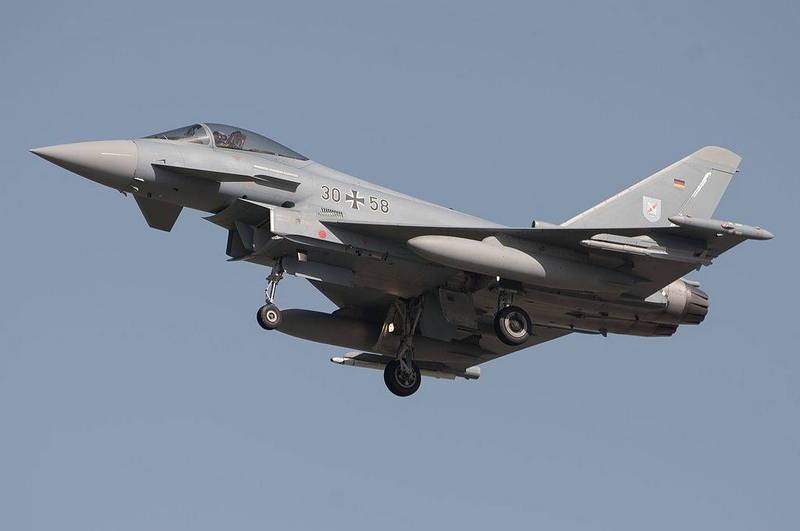 According to the German general, the fighters in service with the German Air Force no longer meet modern requirements and need urgent modernization. This is especially true for fighter radars. According to the plans of the German Ministry of Defense, he noted, the modernization program would not begin until 2022, although the Captor-E radar planned for installation on the Eurofighter Typhoon began to be developed back in 2007 specifically for these very fighters.
The general said that German fighter jets received full and regular maintenance only from last year.
While partners use the fifth-generation F-35 and other modern combat vehicles, Germany is armed with the old Eurofighter Typhoo and, in general, rare 1984 Tornadoes of the model year. Correct the situation will allow either a thorough modernization, or the purchase of new fighters. Otherwise, the German Air Force will simply not be operational
- stated Ingo Gerharts.
Earlier in the German Ministry of Defense recognized the BBC as the Achilles heel of the Bundeswehr. According to published data on the training of Air Force pilots, for 2018, only 512 of 875 pilots were able to fly the required minimum, although the NATO order says that a pilot must fly at least 180 flight hours in a year and only 40 of them can be performed on an airplane simulator. The main reason for this is the poor technical condition of the aircraft in service with the Air Force.
Recall that in February this year, the German Ministry of Defense decided to abandon the purchase of Lockheed Martin's F-35 and removed the aircraft from a tender involving the purchase of new aircraft to replace the Tornado.