The United States demanded that South Korea increase five times the cost of maintaining the US military on the Korean peninsula. It is reported by the channel
YTN
.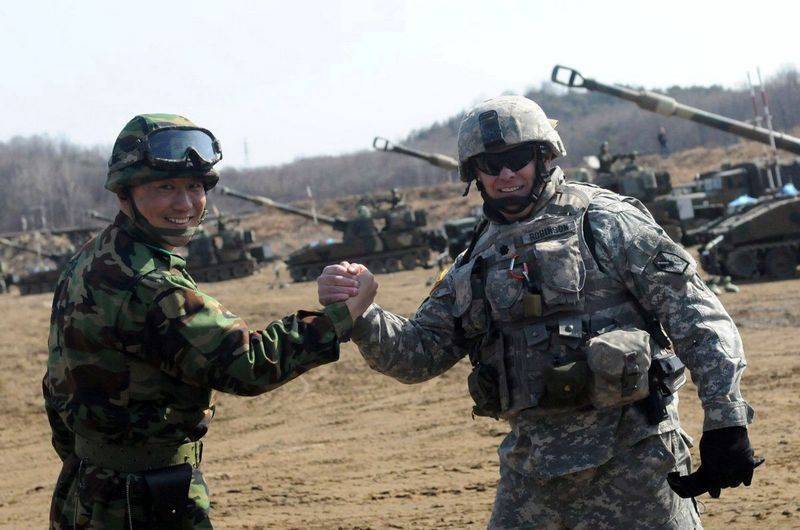 Washington demanded from Seoul a fivefold increase in the cost of maintaining the American military contingent. According to the channel, we can talk about the amount of 4,7 billion dollars. As the head of the Korean Parliamentary Unification Committee, Yoon San Hyun, stated that the United States Chief Negotiator for Defense Expenditure Allocation James Dehart announced a demand for higher contributions on 6 on November.
According to Washington, the costs of US security for the allies are too high. Thus, South Korea should increase its spending on the maintenance of the US military to 5 trillion won (about 4,7 billion dollars). At the same time, the channel claims that the United States demanded that part of these funds be allocated for the maintenance of the US military outside the Korean Peninsula.
As previously reported, in the framework of the agreement on assistance and mutual defense between the United States and South Korea, thousands of American troops are located in the country about 28,5. Their maintenance costs the United States 5 billion dollars with South Korea spending a little more than 900 million dollars a year. In September, Washington already demanded from Seoul to increase the cost of maintaining the American army.
Recall that the US Army has been in South Korea since the Korean Won 1950-1953 years.