Following the modernization of the Smerch MRK of the 1234 Gadfly project, the Pacific Fleet will receive three more modernized ships of this project. The decision to modernize the party of RTOs for the Pacific Fleet was made in the Ministry of Defense.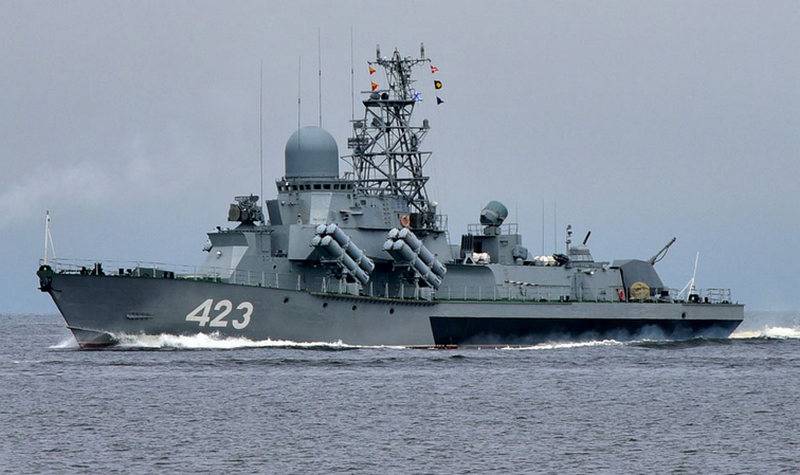 The deputy head of the military department Aleksey Krivoruchko visited the Northeast Repair Center in Vilyuchinsk (SVRC), where he said that the military department had decided to modernize an additional batch of three RTOs of the 1234 Ovod project for the Pacific Fleet. The work will take place at the SEC, the service life of the ships will be extended by eight years, followed by an extension of another eight years after factory repair.
Today we are working with the enterprise on the issue of upgrading the 1234 series of missile defense systems, we are talking about three such ships. According to its results, their service life will be extended by eight years with the possibility of extending it for another eight years after factory repair
- he said.
Earlier, the Naval Infrastructure Center has already modernized one of the XRMX Smerch missile systems, during which instead of the outdated heavy P-1234 Malachite, the Uranium complex with anti-ship missiles (ASM) X-120 was installed on the ship. The updated "Gadfly" carries 35 anti-ship missiles instead of the previous six (two quad installations from each side). In addition, MRK received modern fire control systems, radar stations and communication systems, as well as a new generation AK-16MA artillery mount.
Krivoruchko also noted that next year the Ministry of Defense will sign a contract for the repair of the atomic submarine of the Tomsk project 949А (Antey), with the completion of the repair and transfer of its Pacific Fleet in the 2021 year. Work will also be carried out in Vilyuchinsk. What work is planned on the submarine, he did not explain.