Ukrainian intelligence agencies are reporting yet another "successful operation against Russian spies." If you collect all the statements of the SBU about the number of "spies and agents" of Russia they have been detained, then there will be a multivolume work.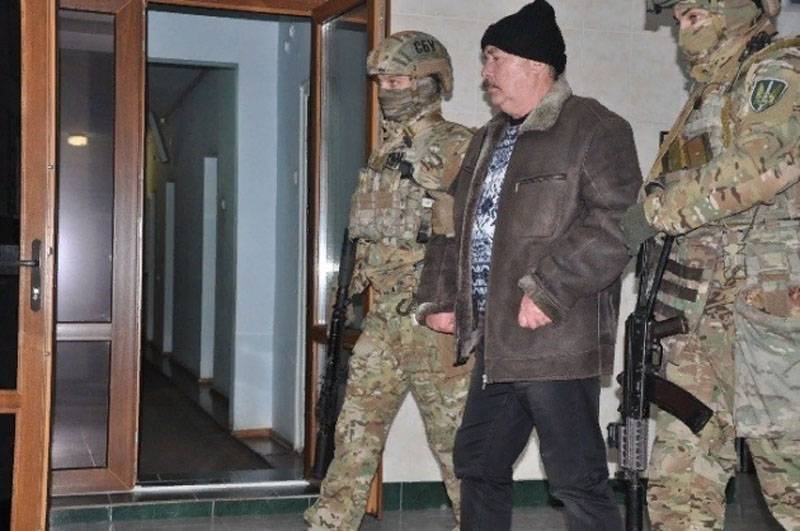 At the same time, Ukrainian media announced that due to the "effective work of the SBU counterintelligence", colonels and generals are being removed from their posts in Russia. The fact that a number of senior officers in the Russian Federation by the president of the country was "dismissed" due to the banal length of service, Ukrainian media, of course, do not care.
Press Center Security Service of Ukraine:
The SBU counterintelligence agents have recently exposed a number of agents working at the 316 intelligence center of the Main Directorate of the General Staff of the Armed Forces of the Russian Federation. For failures in the operational activities, his boss, captain of 1 rank Pyotr Kamenshchikov, was dismissed.
The report said that the Ukrainian counterintelligence "is successfully implementing measures to stop the illegal activities on the part of Russia." It is further described that the number of people exchanged using the 35 to 35 formula included four "Russian spies and agents". And then it is reported that they were all citizens of Ukraine. If the Ukrainian special services add their own citizens to the list of "Russian spies", and then add them to the lists for exchange, this does not mean the effectiveness of the service.
An example is the 50-year-old Antonina Radionova, who was detained by the SBU two years ago. The woman was a soldier in one of the units of the National Guard of Ukraine and was accused of working for the GRU of the General Staff of the Armed Forces of the Russian Federation. After that, a Ukrainian citizen was expelled from the territory of Ukraine, which in itself caused bewilderment of the Ukrainian public. But then Ukrainian radicals expressed stormy enthusiasm in this regard, and their opinion in Ukraine today is actually decisive.