Lysyuk Sergey Ivanovich - a well-known figure in our country, who has become a legend for many. It was this man, Hero of Russia, who stood at the origins of the creation of the special unit "Vityaz". For over 15 years, Sergei Ivanovich devoted the development of special forces of internal troops of the Ministry of Internal Affairs of the Russian Federation. Despite the fact that in the 1994 year he left the Vityaz detachment, he continued to remain loyal to special forces duty.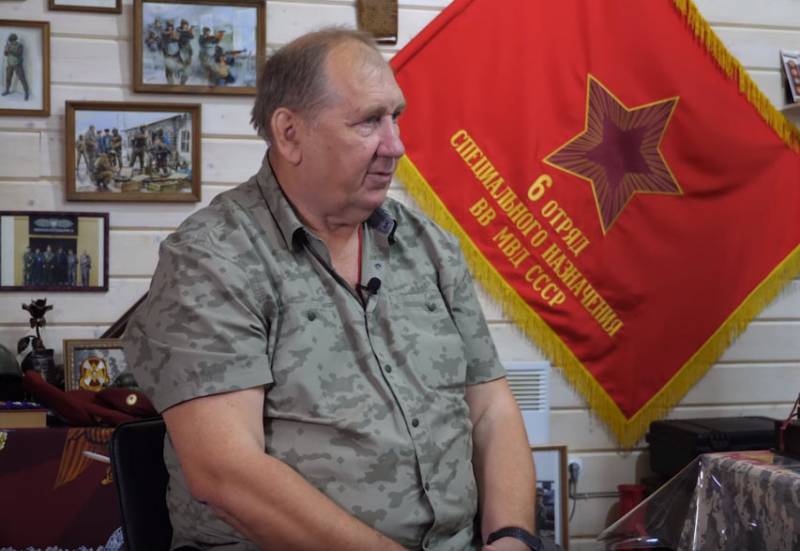 Today, Colonel Lysyuk heads the Association of Social Protection Special Forces Units "Brotherhood of Krapov Berets", where he deals with the employment of special forces soldiers who were laid off, organizes training camps, various seminars, and practical exercises with special forces veterans in order to maintain their physical fitness and preserve the special skills acquired during service.
In the first part of the interview, which S.I. Lysyuk gave Konstantin Lazarev, the creator of "Lazarev Tactical", he will talk about his childhood and his dream of becoming a border guard, about the boxing lessons that he adored, his passion for chemistry during his school years and the creation of a small underground laboratory for the manufacture of pyrotechnic equipment and explosive devices. In addition, the presented video tells about the anxious attitude of Sergei Ivanovich to
arms
about how, after graduation, he worked at the weapons base as a mechanic for the repair of small arms, as well as about the beginning of service in special forces training.