In Ukraine, the statement of the Prime Minister of the country, Aleksey Goncharuk, on the state of affairs in the economy is actively being discussed.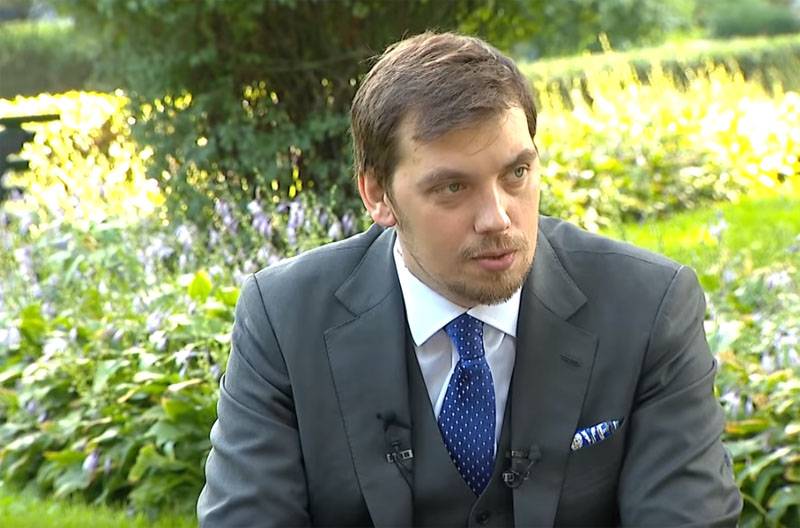 Speaking on the air of one of the Ukrainian TV channels, Goncharuk announced that the 2020 year would be "the year of preparation for the economic leap". At the same time, the current head of the Ukrainian government called the year "the year of inventory and personnel updates".
Alexey Goncharuk:
Next year, the economy should start in our country, jobs and new industries should rapidly appear.
Mr. Goncharuk also added that Ukraine "must forget what corruption, smuggling and raiding are."
Goncharuk himself in an interview did not specify what should be understood as an economic leap and how much Ukraine is going to prepare for this leap - will one 2020 of the year be enough? However, if we recall his statements two months ago, we can say that Goncharuk expects Ukraine's GDP growth, approximately 2,5 times higher than the world average. In early September, the Ukrainian prime minister said that he expects the growth of the Ukrainian economy at 40% in five years.
It should be noted that a few days ago, the Ukrainian Ministry of Economics presented two forecasts for the country's GDP growth, and one is more optimistic than the other. So, in one forecast the growth will be 3,7%, and in another - 4,8% in 2020 year.
At the same time, neither Goncharuk nor the Ministry of Economy of Ukraine want to remind ordinary citizens that if Ukraine's GDP growth per year exceeds 2,6%, the bulk of what is above this indicator will automatically go to pay off debts to the IMF - under the agreement with creditors.