One of the brutal "fun" is related to how to bring out the highly reliable
weapon
out of service. A favorite option for such experiments is the use of a Kalashnikov assault rifle. It is immersed in water, frozen, sprinkled with sand - and all this in order to test its huge potential.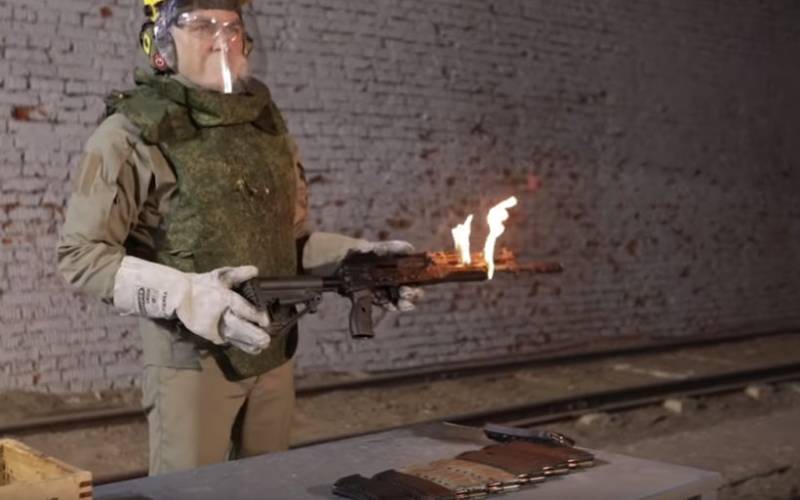 The next issue of the program "Destroyers of weapons", presented on the YouTube channel "Kalashnikov", talks about the experiment on the AK-12 assault rifle. The experiment is related to how many shots one of the group's modern shooting "products" can withstand.
An experimenter in a special mask and gloves of the welder proceeds to test the machine for wear with multiple shots. Shop after shop are fired into the dark emptiness of a special box. On the 360-m shot, the barrel of the machine gun begins to noticeably heat up. It turns orange-crimson, but the shooting continues.
On the 480-m shot from the barrel of the AK-12 smoke is plentiful, the tester reports the smell of plastic. After 510 shots, an open flame occurs, while the machine makes it relatively easy to send the cartridge into the chamber.
The rate of fire keeps fairly even.
After the 600 shot, the machine gun burns with a real fire, but continues to shoot.
A clip on the mentioned channel tells about what happened after: