The fighters of the people's militia of the self-proclaimed Lugansk People's Republic shot down a drone of Ukrainian nationalists with propaganda materials urging them to speak out against the President of Ukraine Vladimir Zelensky and the "corrupt power". The drone was in the air in the area of ​​the LPR controlled settlement of Golubovskoye at the contact line in the Donbass. This was reported by the press service of the defense department of the republic.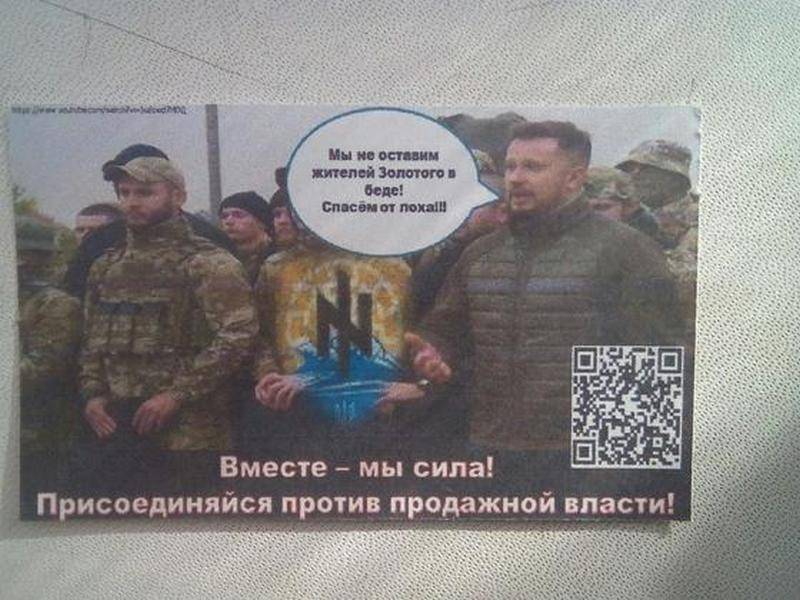 According to the press service officer Ivan Filiponenko, in the area of ​​the settlement of Golubovskoye, fighters of the LPR People's Republic of LNR discovered and shot down an unmanned aerial vehicle with propaganda materials. Judging by the flyers in the drone, the drone belonged to nationalists who had previously blocked the withdrawal of forces and assets near Zolotoy. In their leaflets, the nationalists urge to unite against Zelensky and threaten him. Presumably, these propaganda materials should have been distributed in the territory controlled by Kiev, and the drone flew into the territory of the LPR accidentally.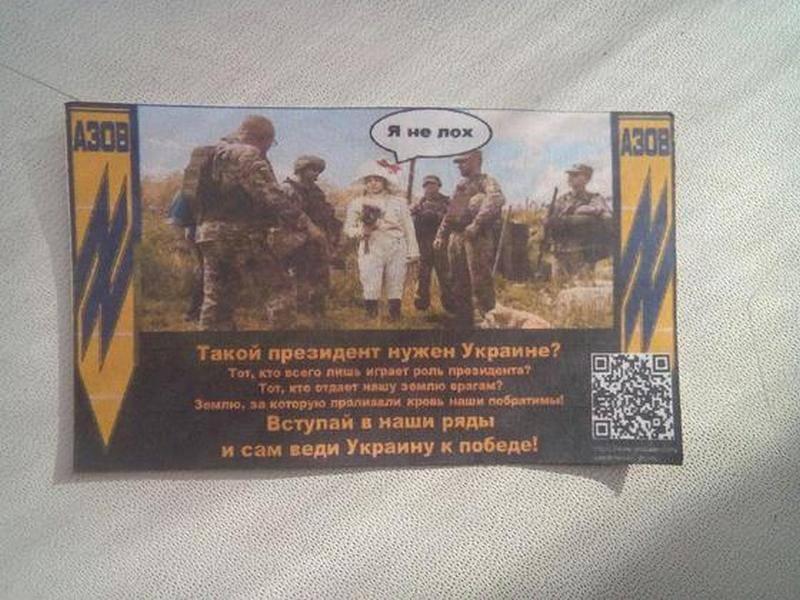 Judging by the content of the leaflets calling for unification against the official Ukrainian authorities and threatening the president of Ukraine, the UAV belonged to Ukrainian nationalist units, and the leaflets were planned to be distributed in the territory controlled by the Ukrainian Armed Forces
- the officer specified.
Earlier, Ukrainian media reported that Zelensky having arrived at Zolotoye to the positions occupied by nationalists from the "National Corps" spoke with their representatives in raised voices about the withdrawal of forces on the demarcation line.
In the republics of Donbass, they express fears that nationalists will disrupt the process of separation of forces.