The Georgian army will receive a new uniform, equipment and change the diet, and the country's military bases will be brought to NATO standards. This was reported by the press service of the Georgian Ministry of Defense.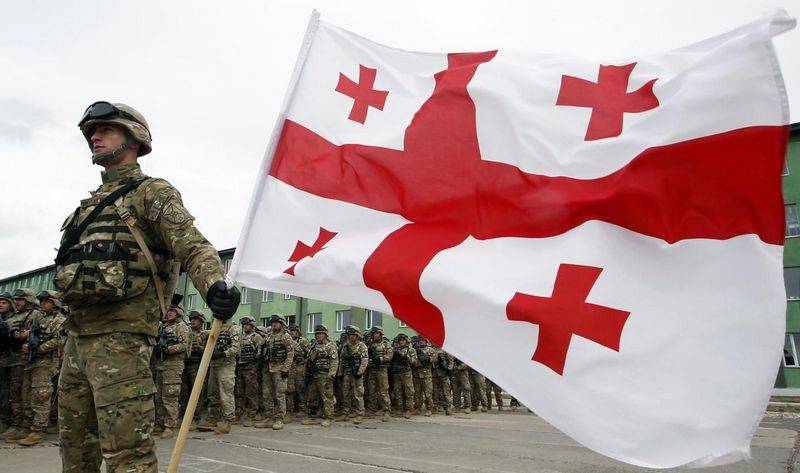 The Georgian Ministry of Defense has decided to repair all military bases in the republic in order to bring their infrastructure to a single standard according to NATO standards. Initially, work will be carried out at the military base of Mukhrovani in Kakheti, the next object of reform will be the Paldo training center, also located in Kakheti. Defense Minister Irakli Garibashvili got acquainted with the design and construction work on the spot.
Infrastructure projects start from the base of Mukhrovani (Kakheti region). The location of the units will be equipped according to the standards of the NATO barracks system. According to the decision of the Minister of Defense, in addition to the new barracks, sports grounds and swimming pools will be equipped on the territory. Mukhrovani base will have the largest training ground
- say in a message.
In addition, according to the military department of the republic, as part of the reform, it is planned to replace the uniform of the Georgian armed forces, completely update the equipment of military personnel, as well as change the diet. Earlier, the new Minister of Defense raised the military's salaries by 100-500 GEL (depending on rank) from November 1 this year.
According to the Georgian Ministry of Defense, the plans of the new Minister of Defense include the revival of the Georgian military industry, including
aviation
.