On Friday, November 01, a Yamal SSJ-100 passenger plane was forced to make an emergency landing at the airport in Tyumen, which is located in Siberia.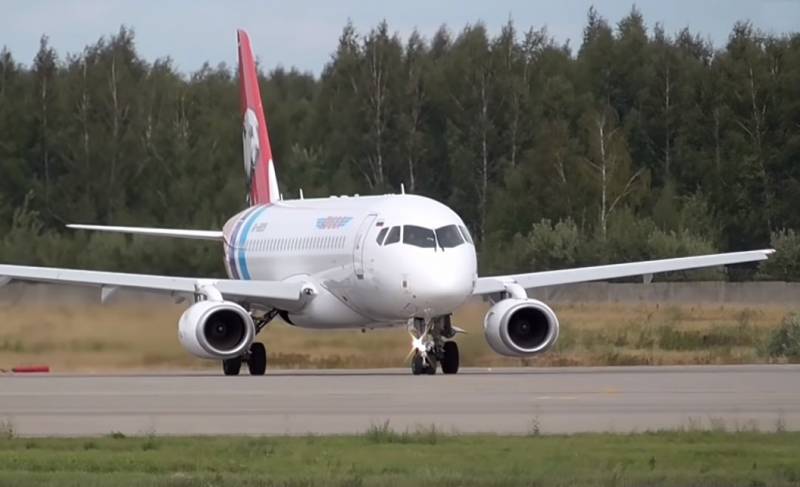 Allegedly, the cause of the incident was the failure of one of the two engines while the car was in the air. Starting from Tyumen in the direction of St. Petersburg, the aircraft pilots took the opposite course due to problems in the power unit. On board were 84 people, including crew members.
It is explained that during the take-off there was a blow. After that, the turbine of one of the power plants failed and, as a result, the left engine stopped working. The aircraft commander decided to use up fuel, barrage over the airport, and then land. Landing ended successfully.
There are no casualties. All passengers were promised delivery to their destination by a reserve board. As the representatives of the air carrier explained, the cause of the accident was getting a bird in the engine:
Bird hit.
The network has already posted videos dedicated to this incident. They featured a Sukhoi Superjet-100 aircraft landing on a single engine.