The half-forgotten former Minister of Foreign Affairs of Ukraine Pavel Klimkin decided to remind himself of himself with another loud statement and said that Russia was allegedly preparing for a full-scale strike on the south of Ukraine. He made such a statement on Radio NV.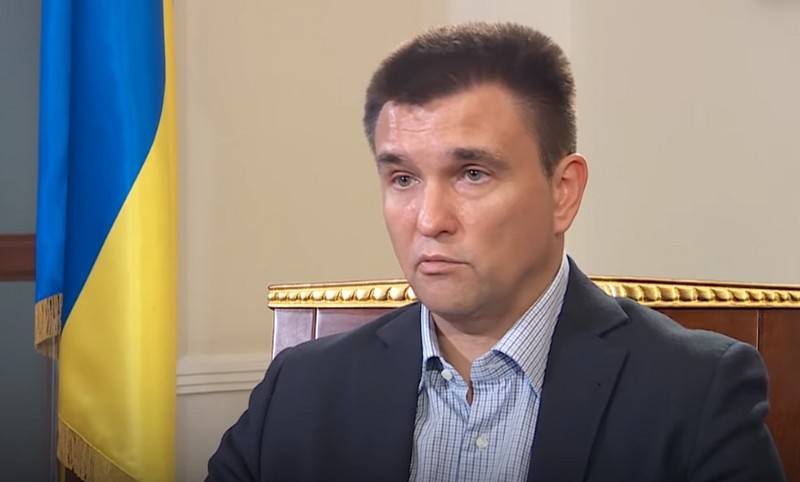 Former Ukrainian Foreign Minister Pavel Klimkin believes that Russia is allegedly preparing a full-blown strike on the south of Ukraine. According to him, Russia intends to further "promote the situation" in the Donbass in order to unite the entire region in the future. In favor of this, he said, the fact that Vladimir Putin extended a simplified scheme for obtaining Russian passports to the entire territory of Donetsk and Lugansk regions, and not just to the DPR and LPR, speaks in favor.
When this certification reaches the required level, Russia will strike in the south of Ukraine
- declared Klimkin.
Explaining the "necessity" of a full-scale strike by Russia, he explained that in this way Moscow allegedly wants to solve several problems at once, including: gaining full control of the Black Sea, creating New Russia in the occupied territory of Ukraine, and creating land corridors in Transnistria and Crimea . In addition, with this blow, "Putin will raise his rating" and cut off Ukraine from the sea.
It should be noted that in Ukraine after the statements about the "large-scale" and "preparing" attacks of Russia are heard with enviable regularity. And the topic of the "land corridor to the Crimea and Transnistria" has been raised hundreds of times since the 2014 of the year by various former and still active politicians who want to remind themselves and raise the fallen rating. So the statement of Klimkin on originality and freshness does not pull, as well as the previous statements of the ex-minister.