In the armed forces of Belarus began deliveries of a modernized version of the famous Soviet-Russian anti-tank system "Competition". In this way, Minsk responds to the growing concentration of NATO armored units on the country's borders. With the help of the updated anti-tank systems it is planned to restrain
Tanks
alliance.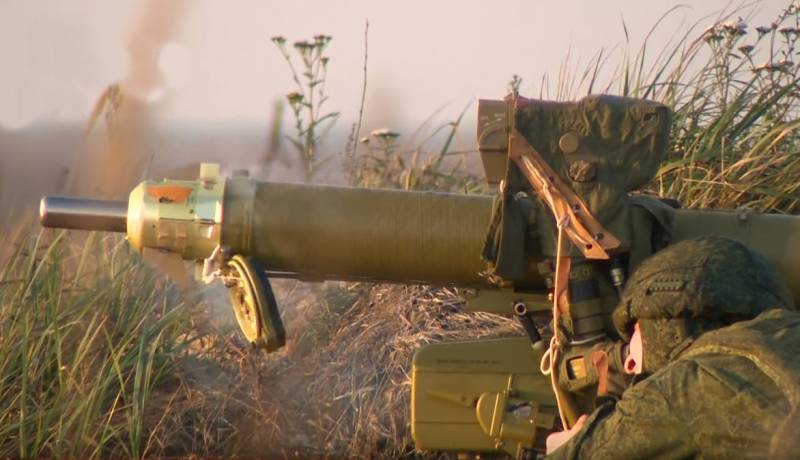 The local channel "VoenTV" released a video report from the 227-th combined testing ground, which conducted test launches from the improved anti-tank systems "Competition-M". As can be seen from the material, it is planned to equip mobile platforms with this product. It's about posting this
weapons
on the BMP-2 during their modernization. It is possible that armored vehicles of the Vitim family will act as a carrier.
The modernized Competition-M system received a tandem-type missile. It is able to penetrate armor, reinforced during the shielding of main battle tanks with dynamic elements. The BTR-60PB hull acted as a target, although it is indicated that a wide range of objects, including low-flying helicopters, can appear as targets.
As stated, the new ATGM, "replenished" by 2 kg, is able to penetrate armor with a thickness of 375 mm at an angle of 60 degrees. The base rocket was able to overcome only 250 mm. Fire can be conducted in any conditions of the day or weather. The maximum missile range is 4000 meters.