More than half of Americans have never heard or read about the bombing of Yugoslavia in 1999. This is evidenced by the results of a survey conducted by a French research company on request
"Sputnik. Opinions"
.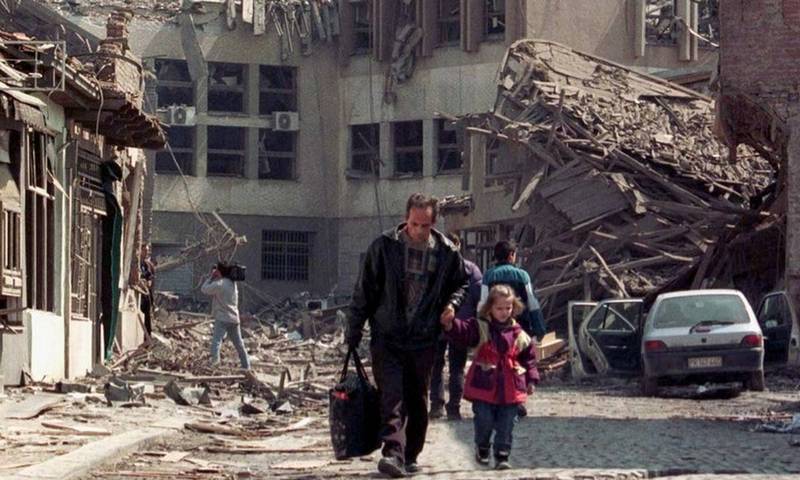 IFop, the oldest research company in France, conducted a study on the actions of the NATO coalition led by the United States in Yugoslavia. As part of the survey, residents of the United States were asked only one question: did they read or hear about the aerial bombardment of the European country of Yugoslavia during the 80 days in the 1999 year. As it turned out, more than half of the Americans, and this is 54%, have never heard and do not know at all about the actions of the NATO coalition in this Balkan war. Of the remaining respondents, only 26% gave a positive answer, while 20% generally found it difficult to answer without saying "yes" or "no."
As stated in the explanation for the study, the survey was conducted in the United States from 2 to 15 on October at the request of Sputnik. A total of 1001 people over the age of 18 were interviewed.
Recall that the NATO coalition led by the United States from March 24 to June 10 on June 1999 bombed the territory of Yugoslavia, delivering attacks, according to a statement by Washington, against the country's "military installations". In fact, almost 25 of thousands of civil buildings, almost 100 schools, 40 hospitals and other infrastructure were destroyed during the bombing. In Serbia, the bombing of Yugoslavia was called genocide.
In September this year, former US ambassador to Serbia Kyle Scott called on the Serbs to look at NATO's bombing of Yugoslavia "from a broader perspective" in order to maintain "good relations with the United States."