The British defense company BAE Systems continues to develop systems for protecting aircraft from enemy air defense systems. At the moment, it is reported that the British are fulfilling an American FOTD order worth approximately 36,7 million dollars.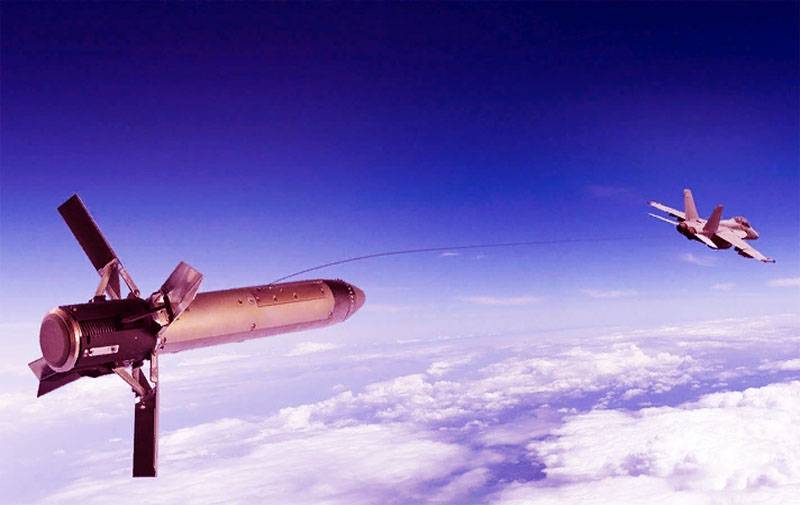 BAE Systems Illustration
It's about the so-called
aviation
the bait of a new generation.
FODT is a towed fiber optic demonstrator for the protection of manned aircraft. BAE Systems notes that the updated module is suitable for use on any type of aircraft. In fact, it is a "more obvious target" flying after an airplane, emitting signals in several ranges. It is noted that the new development increases the spectrum of signal emission, and this, in turn, will expand the capabilities of the already proven "FOTD AN / ALE-55 bait".
From a message from a representative of a British company:
The explicit towed targets that we produce allow pilots to complete missions in well-protected airspace. The ALE-55 FOTD kit is a reliable and powerful jamming system that has been successfully used on F / A-18E aircraft for many years and has been thoroughly tested in the air by other aircraft. As part of the contract for the development of bait with two radio frequency ranges, we will use the experience of working on ALE-55 to prepare military pilots to confront the threats that await them in the future.
According to BAE Systems Program Director Tom McCarthy, "the role of this tool is to protect the aircraft by aiming missiles at itself."
Tom McCarthy:
The purpose of this aviation "bait" (trap) is also to disrupt the enemy radar, to prevent the very launch of a rocket.
The radio frequency bait can work when interacting with on-board electronic warfare systems, as well as independently.