Middle Eastern reporters "lost" the American military convoy, which crossed the Iraqi-Syrian border two days ago and moved through the province of Hasek towards the province of Deir ez-Zor. There were over a hundred trucks and armored vehicles in the US convoy. Automotive equipment on sections of the route was covered by American helicopters.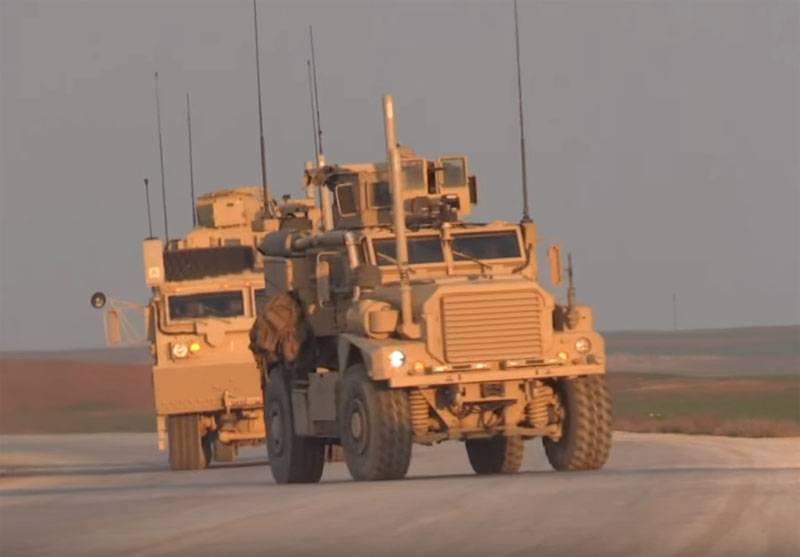 Turkish journalists initially reported that an American convoy entered Syria on the night of October 28. The final destination for the US Army convoy was the Syrian Al-Omar region, where the eponymous oil field, one of the largest in the region, is located.
However, about 2,5 days passed, and there are no reports that American troops reached the province of Deir ez-Zor. This is taking into account the fact that from the Iraqi border in the direction of Sinjar (Iraq) - Hasek province (Syria) - Al Omar (Syria) no more than 270 km.
Middle Eastern military bloggers tracking the movement of military equipment in Syria note that "there is no data on the location of the American military convoy after entering the Hasek province."
Against the background of statements about the "lost column" from the Syrian province of Deir ez-Zor, alarming reports are coming. It is reported that the "remedy
aviation
American coalition "(some sources write about a plane or a helicopter, others about a drone) struck at the positions of the SAA in the area of ​​Al-Husseiniya.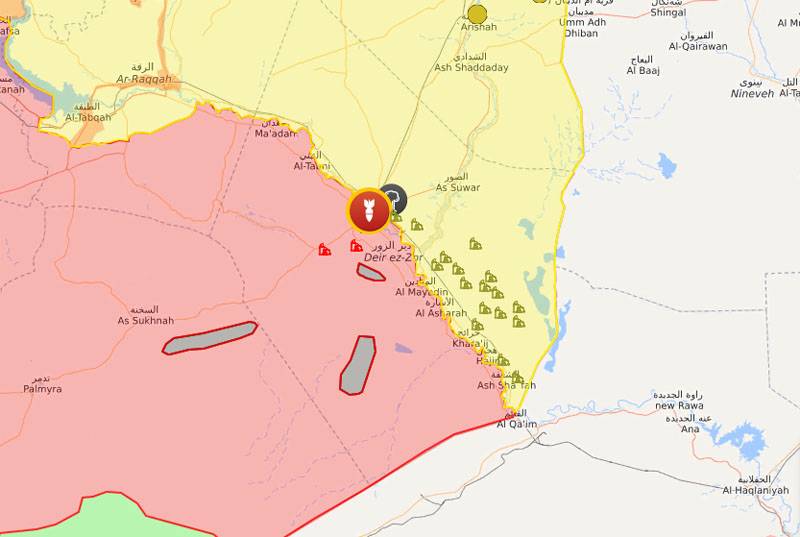 In fact, this is the direction in which the American military convoy was supposed to go. It is stated that the air attack was carried out after the SAA fired on the positions of the so-called Syrian Democratic Forces. These are armed groups mainly from the Syrian Kurds, which the United States intends to use to control oil fields in the province of Deir ez-Zor. In this regard, the assumption was born that on one of the sections of the route the US military "integrated" with the Kurdish armed units.
The Pentagon does not publish any information about the promotion of the column. In this case, before the entry of US troops into Syria from Iraq, it was stated that US troops "will ensure the safety of hydrocarbon deposits in the east of the ATS."