In the social network Facebook posted a video with
a tank
T-72M1 of the Syrian government forces after he got hit by an anti-tank missile in the upper part of the tower, which is traditionally considered the least protected place.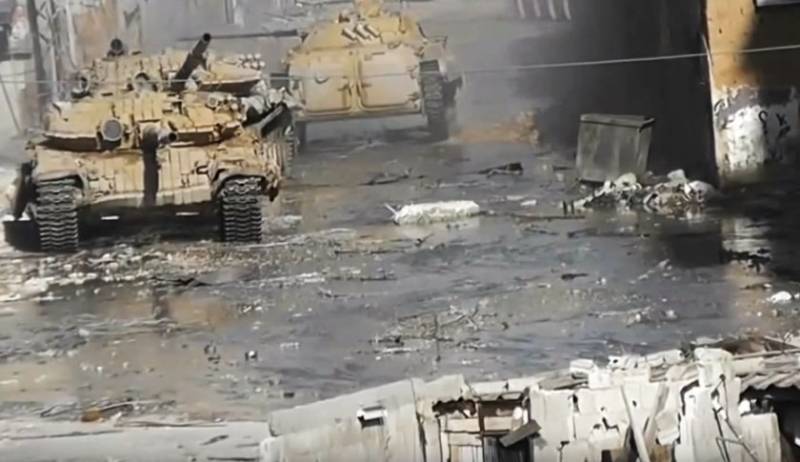 Although the cumulative charge of the ATGM, as the tankers themselves stated, "partially penetrated the compartment with people," the crew survived, having received a shell shock.
However, when reviewing the video, we can conclude that there was still no through penetration of the tower. Ammunition hit more tangentially.
Social network users noted that the combat vehicle was not equipped with dynamic protection, so the survival of the Syrian military can be considered a combination of good luck, good armor, shot parameters and crew skills. However, if such a system were available on it, then, with a high degree of probability, damage to the armored car itself could have been avoided. Some experts have suggested that this is not about ATGMs, but about a shot from an RPG.
The day before from Syria came
news
the aggravation of the situation, including clashes between government forces and the invading Turkish units. Due to the complication of the situation in Ankara, the introduction of additional forces into the territory of the neighboring state was not ruled out.
During the battles in the SAR, the parties to the conflict repeatedly used the anti-tank systems Fagot, Kornet, as well as the American Tow of various modifications. Their "victims" were the Syrian tanks T-62, T-72 of Soviet and Russian production, as well as the Turkish Leopard-2.